Cricket tour ideas for 2018
With your season well underway now is a great time to start planning your next cricket tour. It can be hard to know where to tour to and what each destination will offer. Below we look at some of our most popular cricket tour destinations to help give you and your team some ideas.
We have been organising sports tours for over twenty years and we would be delighted to pass on that experience and knowledge by aiding you in booking an unforgettable experience. Whether you are looking to get your new session off with a bang with a long weekend preseason tour, or a long haul destination for a longer end of season or summer tour, we have an array of options sure to create lasting memories and an unforgettable experience. 
Barbados
A cricket tour to Barbados is a must for any cricket enthusiast! The Caribbean is renowned for it's passion for cricket, which is more like a way of life then a sport. The island itself is paradise with golden sandy beaches and clear blue seas. There are some unforgettable activities to try during your tour such as swimming with turtles, an island safari, rum tours and catamaran trips!
"The tour was excellent and the service from Burleigh Travel throughout was exceptional. The cricket was great and the Bajan's look to beat you on both the field and in the bar! The Catamaran cruise was the highlight of the tour and everyone who goes to Barbados should experience this, it is the most relaxing experience one could ask for with good music, food and drink. I genuinely believe the Catamaran makes the tour. Harbour lights and Oistins fish market on Friday nights are also excursions that are a must." - Liverpool University cricket tour to Barbados
Malta
Malta is one of Europe's hidden gems! The island boasts 300 days of sun a year and some of Europe's best snorkelling. Renowned for it's history (It has the greatest density of historic sights then any other country spanning 7,000 years) it is developing a vibrant nightlife scene. St Julians, where you will be based, is the main hub and many clubs now play host to some of the world's most renowned DJs.
"Firstly many thanks to Burleigh Travel for the organisation of a fantastic cricket tour! I would highly recommend Malta as a touring destination it is a manageable size and offers opportunities for good cricket, nightlife and culture, a rare mix! Thank you so much for providing us with an excellent service and an enjoyable tour." - University of Manchester cricket tour to Malta
Holland
What better way to start or end a season that with a long weekend in Amsterdam with your team mates?! Take a Heineken beer tour or visit Brouwerij 'Tij an artisan microbrewery based in a windmill. Explore the vibrant markets, museums, cafes and bars. Try to find time in fit in some cricket, where the host teams are renowned for their hospitality and famous 'third half'. 
"We really enjoyed our tour. Our accommodation was fantastic, perfect for what we needed. The inclusion of a bar and club in the hotel was a brilliant feature. The clubs were incredibly hospitable and we had a great time! Amsterdam CC were especially fun, and we thoroughly recommend them! I will definitely be back in contact about next years tour" - Hull University CC tour to Amsterdam
Portugal
Portugal's gorgeous Algarve Coast is one of Europe's most popular holiday destinations, and it is easy to see why! The coastline is exquisite and made up of white sandy beaches and cobblestone villages. We base the majority of our tours in Coimbra, a former Portuguese capital. It is located just north of Lisbon and south of Porto, allowing you to visit either (or both!) during your tour.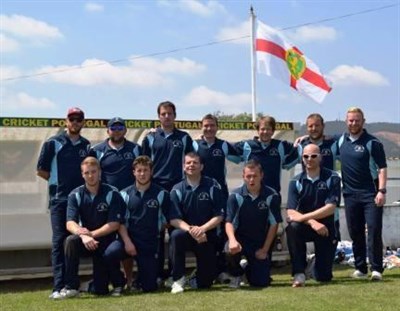 "We had a great tour, and everyone really enjoyed their time in Portugal! Our opposition were fantastic hosts, providing plenty of beer and food after the game!" - University of Southampton cricket tour to Portugal
Spain
Spain is a brilliant destination for your next tour. Offering sun soaked beaches, beautiful cities to explore, fantastic food and drink to try and some brilliant days out. While cricket isn't one of the most popular sports in Spain there is a growing club scene with teams located all over the country. It may not be the most challenging of matches but the gorgeous climate and warm welcome will make sure your fixtures are unforgettable.  
"Many thanks for organising a superb tour to Spain for Peshwa CC. All the members really enjoyed the trip. It was certainly a memorable experience for us, especially travelling to Barcelona to enjoy Barca FC game in Nou Camp" - Peshwa CC tour to Spain
If you like the look of any of these destinations for your next cricket tour why not register an enquiry with us so we can begin to put some information together for you. Or check out our full cricket tour listings to see all the destinations we offer.