Hockey Tours to Ireland
Ireland continues to be a hugely popular destination for hockey tours for all ages, both clubs and schools. Just a short ferry crossing over the Irish Sea it offers a fantastic weekend tour destination. You have the option to base your tour in the Country's capital city of Dublin, or in Cork.
Dublin is one of Europe's most popular capital cities. While it is one of the smaller capital cities this gives it a wonderfully distinct feel of intimacy. Awash with history and culture you often feel like you are in a living museum with amazing castles and cathedrals scattered through 18th century Georgian architecture and modern buildings. There are restaurants and markets offering food from around the globe and hundreds of bars and local pubs to explore.
For junior and school teams Dublin has an endless amount of things to do and do from its numerous castles to explore, the Irish national history museum and botanical gardens to Dublin Zoo, AquaZone, Wax museum and climbing centre. A visit and tour of the Guinness Storehouse is a must on any senior tour, as is having a drink in the world famous Temple Bar. While a trip to a museum isn't often the top of the list when planning a senior sports tour the Irish Whiskey Museum is certainly an exception and well worth a visit.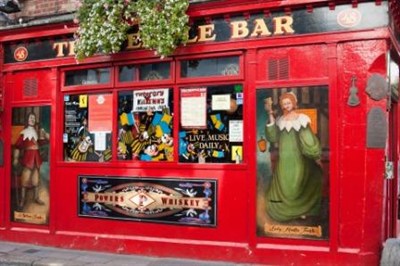 Cork, which is often referred to by the locals as 'Ireland's real capital', is a lively city full of history and culture. The city has really renewed itself in recent years and is now a bustling, cosmopolitan city with lovely bar, traditional Irish pubs, and delicious restaurants.
One of the area's most famous attractions is Blarney Castle which houses the Blarney Stone. Legend has it that if you kiss the stone it will bestow the gift of eloquence. There is also indoor karting, boat tours, pirate trails, whiskey distilleries and paintballing.
Hockey is played throughout Ireland in both schools and local clubs so you are sure to have so well contested matches, and then you can enjoy the warm hospitality the country is renowned for.
If you are interested in touring to Ireland we would love to hear from you. You can contact us to talk about the different options or register an enquiry for more information.