February Newsletter
 Six Nations Spotlight
The RBS Six Nations is one of the years most highly anticipated events for rugby fans, and after the first three rounds of games it looks to be one of the best tournaments for a while! 
All of the nations involved in the event offer a fantastic destination for junior, school and senior rugby tours. So if you have been inspired by the tournament and want to test your own team against a new opposition on an unforgettable tour we have a spotlight below on the six competing nations.
Italy
While Italy are often seen as the 6 Nations underdog rugby has a strong influence through the country with over 1000 registered clubs and nearly 80,000 players. Off the pitch you have some of Europe's most iconic cities to explore such as Rome, Venice and Milan. 
France
France's national team play with a stylish but unpredictable flair, while their domestic league has some of Europe's best clubs! France is very convenient to travel to, and similar to Italy, France is home to some iconic cities such as Paris, Toulon and Toulouse.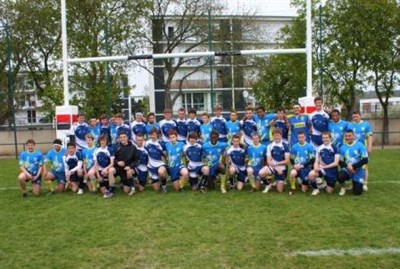 Scotland
Scotland have shown this year that they are not to be underestimated! Based in the county's stunning capital Edinburgh you will have plenty to do to make a memorable tour, such as tours of Murrayfield Stadium, visiting the historic castle or enjoying a drink on the mile long avenue of bars on Rose Street. 
England
England have been on fine form under Eddie Jones, and their recent victory over Italy sets them on 17 consecutive wins, just one off the All Blacks record! Tours in England are great for all ages and abilities! Gloucester and Cheltenham, Torquay, Leicester and Blackpool being amongst some of the most popular destinations to tour to. 
Ireland
Ireland's passion for rugby is undeniable and they are consistently one of the top Northern Hemisphere teams. Rugby is set to take a further boost in Ireland this year as the country host the 2017 Women's Rugby World Cup! Your tour will be based in either the stunning cities of Dublin or Cork. 
Wales
Wales are still struggling to find their stride in this years competition, but the countries love of the game and talent is well known! You are sure to find some great challenges on the field, and being based in Cardiff will have lots of opportunities to explore off it. Take a tour of the Principality of watch a Pro 12 match.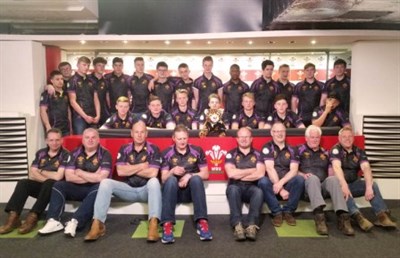 Destination Spotlight - Netball tour to Canada
Canada is the world's second largest country and is home to an amazing array of stunning landscapes from cloud topped mountains, remote beaches and seemingly endless forests.
You can pick from a range of locations to base your tour including Toronto, Ottawa, Algonquin, Niagara, or Vancouver. Each offers its own unique experience, or you can combine several into your trip.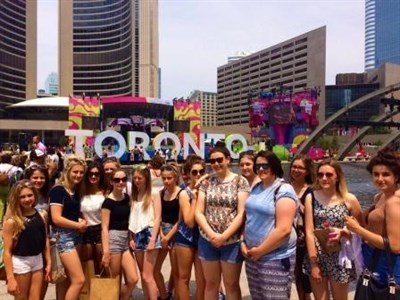 Netball is growing in popularity with schools and clubs playing throughout Canada. Their national team continue to develop and progress. Currently sat at 18th in the world, their peak has seen them ranked 6th. This has aided the expansion of netball, and means we are sure to find the perfect fixtures during your tour.
"I cannot thank Burleigh Travel enough for a once in a lifetime experience. We will not hesitate to recommend your outstanding service and look forward to working with you again in the future." - Ysgol Y Strade netball tour to Canada
 The Sir Garfield Sobers International Schools Cricket Tournament
Key Festival Facts
Date: July 2018
Age group: U18s
Location: Barbados
The annual Sir Garfield Sobers International Schools Cricket Tournament was established in 1986 and named after the renowned Barbadian cricketer and National Hero Sir Garfield Sobers. 
Taking place every year in Barbados in July the tournament lasts two weeks and is based on 40 over matches. The event is for U18s and  gives your team the unique opportunity to play in a prestigious international tournament.
Teams from all over the world participate in this fantastic event and some of the world's top players have taken part in their youth such as Brian Lara, Sherwin Campbell, Dale Benkenstein and Alastair Cook.
Tour Feedback - Strathclyde University hockey tour to Antwerp and Lille
We were delighted when Strathclyde University got in touch and asked us to organise a 5th consecutive hockey tour for them.
Their tour began with one night in Lille followed by three in Antwerp, with two fixtures for both the men's and women's teams. We found two teams, Primrose HC and Royal Antwerp HC, that Strathclyde felt were the perfect match for them. This resulted in four closely fought but enjoyable fixtures. The rest of their time away was spent explore these two stunning cities.
"The tour to Antwerp and Lille was superb! We had an amazing time playing hockey and exploring those beautiful cities. All the travel arrangements went so smoothly and our two hostels were perfect, right in the center of the cities and really modern and welcoming.
All the teams we played were of a perfect level, making the fixtures fun yet competitive. They also showed us great levels of hospitality, offering us food and drink and staying on after the game to socialise. I would recommend both for future tours. 
Your service throughout the year was great throughout the year and we will be recommending you to next year's committee. Thank you so much for a wonderful tour!"
One space left at the Bournemouth Rugby Festival
The Bournemouth Mini and Junior Rugby Festival is our most popular event every year!
Taking place on the 1st & 2nd of April it offers a fantastic weekend of rugby for U7 to U14 teams. This year is no different and we had filled up the accommodation for the festival! Fortunately we were able to secure some more last month but due to the high demand there is now just one space remaining!! If you would like to attend this event enquire now to avoid missing out!