Lacrosse Tours to Europe for Clubs and Universities
Burleigh Travel specialise in arranging high quality lacrosse tours to a range of worldwide and European destinations including Holland and Germany. We are proud of the relationship we have built with our European lacrosse partners over recent years who, combined with the knowledge and expertise of our team, ensure that our lacrosse tourists enjoy positive experiences each and every time they tour with us.
One of the lacrosse teams recently visiting Berlin in Germany are the Royal Holloway University of London Mixed Lacrosse Club; which was a follow up tour to their initial tour to Amsterdam in Holland a year earlier. Upon their return they wanted to let us know how much they had enjoyed their time in Germany.
Burleigh Travel's organisation of our Lacrosse tour to Berlin was excellent. Everything ran smoothly with great hosts for our matches and a perfectly located hostel close to all the sights and with easy access to the Berlin nightlife.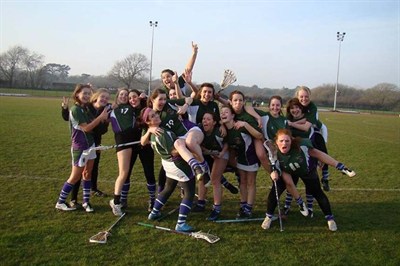 If you would like to emulate the Royal Holloway University of London Lacrosse Club and enjoy a similar lacrosse tour experience and want to find out more about our Lacrosse Tours to European Cities, please follow this link and complete an enquiry form.