October Half Term School Sports Tours
The October half term can be the perfect time to take your students away on tour, especially for those who will be sitting exams in the summer term. While the Easter break is often popular with younger teams to tour due to the time off, it can be hard for those with GSCE's and A-Levels to have a break from their studies with exams looming. By organising it in October they are able to have a wonderful experience without impacting their revision.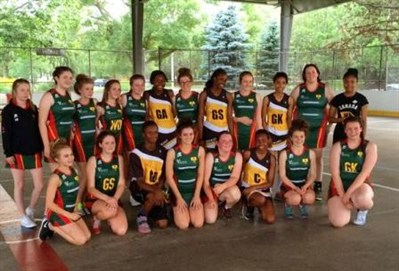 We have picked out a range of destinations in Europe that offer you an ideal October half term tour. Convenient, exciting to explore but safer for younger groups, with a range of sports on offer. But we also have a huge range of other destinations such as Australia, South Africa, the Caribbean and Canada. You can find out more about all of our destinations for school sports tours or get in touch with our team.
School Sports Tours to Holland
Holland is one of our most popular European destinations for sports tours. The country is very convenient to reach and its holiday parks offer a safe and secure accommodation option that have plenty on offer to keep your students entertained. The Dutch are also renowned for their hospitality, so you are sure of a very warm welcome. Great day trips include exploring Amsterdam and Efteling Theme Park, one of the oldest theme parks in the world.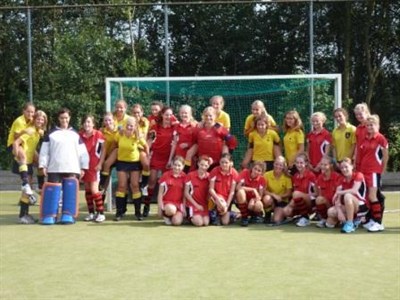 "We had a fabulous time! The accommodation was perfect; we all went swimming, played mini golf and bowling, hired bikes and made the most of all of the on-sight facilities. We were enjoying ourselves so much that the hockey almost got in the way! While we lost both of our matches the hospitality from the teams was brilliant, and one are even coming to visit us next year. Thank you so much for all your hard work." - Ryde School hockey tour to Holland
School Sports Tours to France
France has a huge number of cities to choose from such as Paris, Lille, Biarritz and Toulon. Similar to Holland it is a very convenient destination to tour to, and has a great deal to explore during your stay. Spend a day walking around Paris to see some of Europe's most iconic landmarks and museums, go white water rafting in the Pyrenees Mountains, take a stadium tour or watch a Ligue 1 or Top 14 match.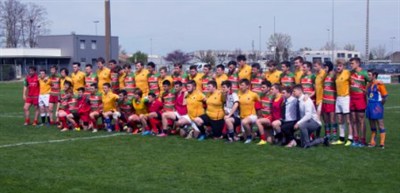 "Thank you for such a fantastic trip! It was a huge success with no incidents whatsoever. The accommodation was exceptional and to a very high standard, and our coach driver was brilliant and great with the students. The football and rugby fixtures were great and the boys really enjoyed the new challenge. I would definitely use Burleigh travel again and would recommend you to other schools. I look forward to touring with you again soon!" - Carshalton Boys Sports College rugby and football tour to France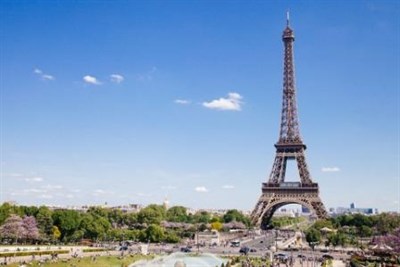 School Sports Tours to Ireland
Ireland is a country of outstanding natural beauty and has some wonderful locations to explore. The majority of our tours base themselves in Dublin or Cork. These bustling cities are a joy to explore, but you also have the options to get out into the countryside and coastline. A popular trip is to Blarney Castle to kiss the Blarney Stone, which according to folk lore will bestow the gift of eloquence! 
"The tour was magic and the kids loved it, they have not stopped talking about it since we returned! The accommodation was in a brilliant location. Your service was great and better than I expected, thank you!" - The George Ward School rugby tour to Ireland 
School Sports Tours to Spain
Spain has a wonderfully unique feel due to its historic isolation from the rest of Europe and Moorish influence. Lloret de Mar is one of our most popular destinations. It has some of the best beaches in north-east Spain, and is only a short drive from Barcelona. The cosmopolitan capital of Spain's Catalonia region, Barcelona is best known for its art and architecture. A visit to Camp Nou is a must on any sports tour to Spain or try to spot all of Gaudí's work in Barcelona. 
"I just wanted to express my sincere and overwhelming gratitude for what you have done in ensuring that we had an unbelievable tour experience. We chose you after we had an awesome time in Dublin last year and I am extremely thankful that we did. The communication throughout the planning process was faultless and always friendly and amicable; leaving me feeling reassured on many occasions. The location, hotel and coach transfers were all perfect. You have helped create memories that will last a lifetime!" - Park School football tour to Spain
School sports tours within the UK
You don't have to go abroad to have a fantastic sports tour. The UK has some great destinations in which to base your tour, and is perfect for students who don't have much experience of being away from home. You can visit vibrant capital cities such as Edinburgh or Cardiff, base your tour around watching a professional fixture such as rugby in Gloucester, or explore the gorgeous south coast with a tour to Devon.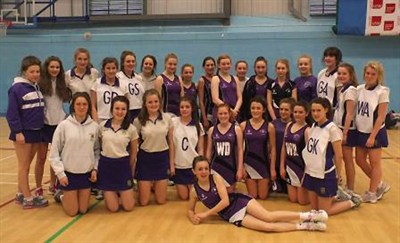 "Thank you for the tour; we truly did have a wonderful time! The accommodation was fantastic, the hotel was lovely and in such a great location. It was in walking distance of the harbour where there were restaurants, bowling and a cinema, perfect! The fixtures were all great, and the facilities were top class." - Westholme School hockey, netball and football tour to Cardiff