An epic island, surrounded by the Indian and Pacific Oceans, Australia is a country full of adventure and unbelievable sights and is the perfect destination for school sports tours. From the seemingly endless outback to the world famous sights of Sydney you might begin to feel that the sport is getting in the way! We have a number of locations for your tour such as Melbourne, Sydney, Perth, Brisbane and Cairns. Each will offer a very different tour experience, and you can combine as many as you wish.
Sydney is home to the world famous Opera House and the Sydney Harbour Bridge (which if you feel brave enough you can climb for epic views of the city). Melbourne is a very vibrant city with some fantastic restaurants and bars. A must see is the huge 86 acre Royal Botanical Garden, a visit to the F1 Albert Park race track, and a trip to Phillip Island to see thousands of penguins and a visit to the Koala sanctuary.
Of course anyone travelling to Australia has to visit the Great Barrier Reef! One of Australia's, if not the world's, most impressive natural creation the Great Barrier Reef is the world's largest coral reef. Home to over 1500 species of fish, including the famous Clown Fish, 30 species of whales and dolphins and 6 species of turtles there is almost too much to try and see while snorkelling.
School Rugby tours to Australia
Australia is one of the world's top rugby nationals, with a hugely successful national team and some of the top sides in the Super Rugby Franchise. As you can imagine the level of school rugby throughout Australia is extremely high with very competitive and hard fought leagues. A school rugby tour to Australia is sure to be not just one of the toughest tests for your team but also the most memorable. Our extensive knowledge and experience will ensure we organise the best fixtures for your team that suit your ability and tour needs.
School netball tours to Australia
Netball is the most popular girls sport in Australia with well over 350,000 registered players, and is played throughout the country in clubs and schools. As with most sports that are played so extensively within a country the national team have had great success and are currently ranked 1st in the world and won the Netball World Cup in 2015.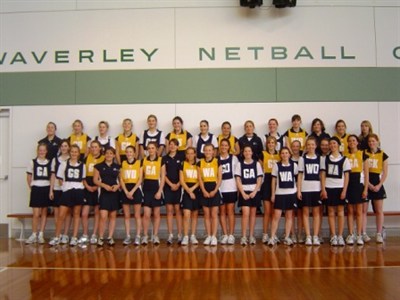 School hockey tours to Australia
The British Army is credited with the global spread of hockey, but with Australia that honour goes to the British Navy in the 1800s. Since then hockey has flourished in Australia and is now played in every state and territory within the country. It is clear that mass participation of the sport has bred some fantastic talent, the national men's team are currently ranked 1st in the world and the women's 4th!
If you would like any more information about organising a school sports tour to Australia then please don't hesitate to contact our staff who can put an itinerary together specifically for you, or enquire now.