With the summer holidays at an end and the start of a new school year now is the best time to start planning your next sports tour. Getting your plan organised early makes the touring process so much easier. You are able to spread out payments, take advantage of lower rates and ensure all the students are free to travel.
To help give you an idea of what is on offer we have looked at a range of tour destinations below, each offering a different yet unforgettable sports tour. We can help organise tours all over the world so if you are interested in somewhere not listed below then please contact one of our staff to talk about your destination ideas.
South Africa is a wonderful destination for school sports tour. It is one of the most diverse and beautiful counties in the world, with 1,500 miles of coast and a landmass five times that of Britain. Within this huge expanse of land is a stunning spectrum of terrain deserts and beaches to vineyards and snow topped mountains.
The country has a passion for sport, and its history and culture has been significantly influenced through sport. The 1995 Rugby World Cup is an example of this, how rugby was able to help unify a nation.
Sports:
A range of sports are played at a very competitive level in South Africa and we can arrange school tours for almost all of your main sports. You can choose from rugby, netball, cricket or hockey for your tour, or combine a number of the teams for a multi-sports tour.
Activities and excursions:
There is a host of trips available to you during your tour. South Africa has some of the world's most amazing wildlife which range from lions, elephants and giraffe to penguins, whales and dolphins. A safari is a must (Keep your eyes peeled for the Big 5!) or explore Boulders Bay which is home to a penguin colony. Climb to the top of Table Mountain, go zip-lining, do a stadium swing or watch a live Super Rugby match.
Holland is a very popular choice for junior and school sports tours due to its convenient location, great accommodation options and the renowned hospitality of our host teams.
We will look to base your tour in one of Holland's popular holiday parks. These parks offer you a safe and secure environment to allow your pupils to explore without constant supervision. There are a range of onsite activities to keep them entertained such as swimming pools, sports pitches, mini golf courses and bike rentals.
Sports:
We can arrange football, cricket, hockey and rugby tours to Holland. All these sports are played at a good level so we are confident in finding suitable opposition to match your team.
Activities and excursions:
There is plenty to do during your stay in Holland. A day trip to Amsterdam is highly recommended. The city is full of history and culture, with numerous museums and historical sites to visit. Another very popular trip is to visit Efteling Theme Park, one of the oldest theme parks in the world.
Another destination renowned for the hospitality of our host teams, Canada is sure to create memories that last a lifetime for your staff and pupils. We can include a number of different destinations during your stay in Canada, combining Toronto and Niagara is one of the most popular option.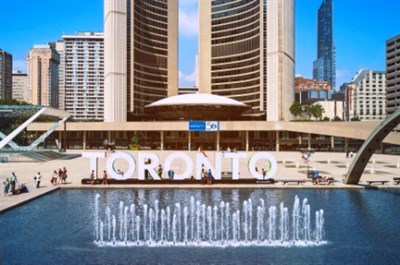 Canada has some epic landscapes to explore from huge cloud topped mountains, rolling forests, epic lakes, waterfalls and vibrant cosmopolitan cities.
Sports:
Canada is another great destination to look to run a combined sports tour. Sports we can offer here are rugby, football, hockey and netball.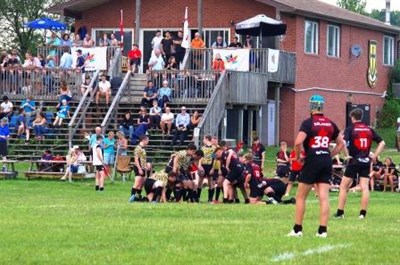 Activities and excursions:
There are some fantastic trips on offer in Canada – climb the CN Tower or watch a live baseball match. Take a ride on the 'Hornblower cruise' (formally the Maid of the Mist) or the adrenaline pumping Whirlpool Jet Boat.
France is another destination that is very convenient to tour to, and has a range of fantastic cities on offer to base your tour in. Paris and Lille are highly recommended, but we can also offer locations such as Biarritz and Toulon.
In Paris your team will have some of Europe's most exciting and famous landmarks to explore, and you can combine their subject topics with the tour with trips to places such as the Louvre and The Palace of Versailles.
Sports:
France doesn't offer as many sports as you might think, with the main two being football and rugby.
Activities and excursions:
During your tour there is so much to see and do. In Paris there are too many recommendations to list! Climbing to the top of the Effiel tower for a breath taking view of the city must be at the top of the list, but also the Louve, Notre Dame Cathedral and the Arc de Triomphe. Another great option is a stadium tour or watching a live sports match. Watch the star studded Paris Saint-Germain or Stade Français in action!
A sports tour to the Caribbean is sure to be an event that your pupils never forget! Barbados is an absolutely stunning island, with a wonderfully laid back cultre. You are sure to recieve a warm welcome, not only from your hosts, but everyone you meet.
Enjoy the golden beaches, swim in the crystal clear seas with tropical fish and turtles or sail around the island on a catamaran cruise.
Sports:
Cricket is a way of life in Barbados, and there is a strong domestic netball league. Football, rugby and hockey are also played.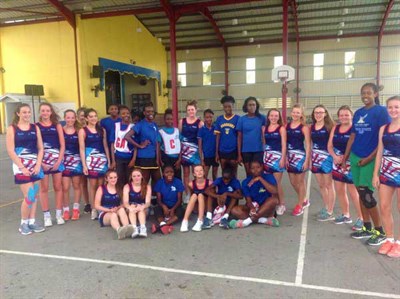 Activities and excursions:
The top trip to do while in Barbados is the Catamaran Cruise. You will spend the day gently sailing around the island, stopping off at different points, which include a chance to swim with turtles and tropical fish.
You don't need to travel overseas to have an amazing tour experience! The UK has plenty of amazing destinations in which to base a tour. Edinburgh and Cardiff are two extremely popular options, offering the buzz of a capital city with plenty to see and do. Both has impressive castles to explore and international sports grounds to take a tour of or catch a match.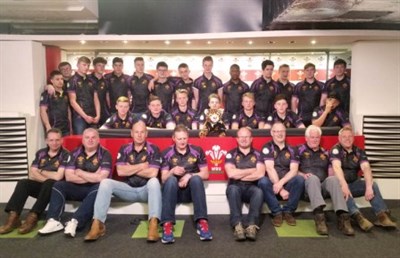 We also highly recommend the Gloucestershire area. We are based here and our staff are involved in local sports teams in the area, and have children attending local schools. This allows us to line up the perfect opposition and recommend the best things to do. Our Croft Farm accommodation also has a range of water based activities such as canoeing and raft building.
Sports:
By touring to the UK we can offer a tour in any sport – rugby, football, cricket, netball and hockey.
If you would like any additional information on the destinations above, or have another idea in mind for your next school sports tour please get in touch or register an enquiry for a tailor itinerary.