Senior Cricket Tour to Barbados
During their 12 day cricket tour to the breathtaking West Coast of this paradise island, the players of Kew Cricket Club were able to combine an impressive five cricket fixtures, including one at the famous Kensington Oval Cricket Ground with a relaxing catamaran day trip along the coast of this stunning island.
The sailing trip enabled the group to enjoy an open BBQ grill lunch and experience snorkeling with turtles, as well as sampling the Bajan party lifestyle at the well renowned local 'Boatyard' nightclub which offers fantastic all inclusive drinks promotions.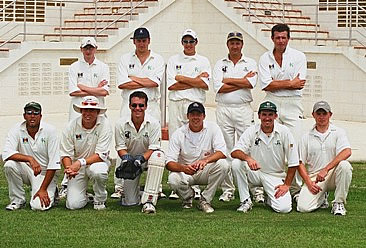 Kew CC : Cricket Tour to Barbados Highlights!
The cricket tour to the West Coast of Barbados was thoroughly enjoyed by all who attended, with the following highlights being memorable, (or not so!) for all:
5 well matched cricket fixtures
1 game at the impressive Kensington Oval
Catamaran day trip; open grill BBQ and snorkelling with turtles
Enjoyable nightlife: well researched during the tour!!
Boatyard night club; all inclusive drinks offers – perfect for a senior tour!!
Tour tradition: the usual formalities and lively banter!
If this is a tour that appeals to you and your Cricket Club, please contact us through our online enquiry form and we will happily provide you with the information you need.