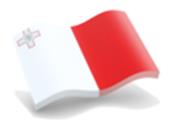 Senior Cricket Tour to Malta
During their cricket tour to Malta the players of Clarendon Cricket Club enjoyed a full week of exciting cricket, hazy autumn sunshine and lively nightlife that combined to create a memorable cricket tour.
The quirk of the Maltese Islands is their Mediterranean charm and climate coupled with Anglo-Saxon traditions. Part of the British Empire for over 150 years, Malta is an unique place to tour combining friendly hosts, a warm climate and many activities away from the cricket pitch. Food and drink are very reasonably priced and there is plenty to do in the picturesque St Paul's Bay, where the group were based.
With the fantastic nightlife, picturesque surroundings and good quality cricket the group were able to combine cricket with a relaxing break at the end of a long , hard cricket season; a great way to unwind and build excitement for the season to follow.
Clarendon CC : Cricket Tour to Malta Highlights!
The Cricket tour to Malta was thoroughly enjoyed by all who attended, with the following highlights:
Good quality competitive fixtures
Fantastic fixture hosts: well looked after
Comfortable and picturesque surroundings in St Pauls Bay
Enjoyable nightlife for those who wanted it
Rest and relaxation!
Half board meal basis at our accommodation made everything very easy; it was very nice too!
If this is a tour that appeals to you and your Cricket Club, please contact us through our online enquiry form and we will happily provide you with the information you need.