Fearnhill School took their U14's cricket team on a weekend tour to Tewkesbury, spending two nights at Croft Farm activity centre. Croft Farm has a range of exciting onsite activities to keep your team thoroughly entertained during your tour. These include Windsurfing, sailing, canoeing, raft building and archery.
They set off on Friday lunchtime and enjoyed a fixture on the first evening against Bournside School. After this fixture they continued on to Croft Farm where they had dinner booked.
The next day they had their second fixture against MCC Cotswold Hub CC before a raft building exercise at Croft Farm.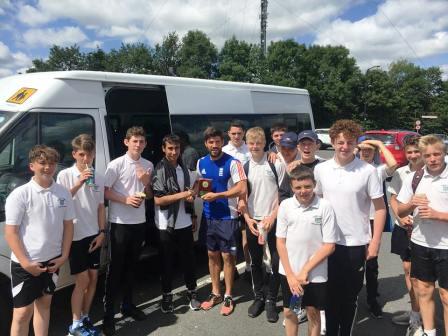 Sunday morning they checked out before heading to their third and final fixture against Gloucester City Winget CC.
Fearnhill School Cricket Team: Cricket Tour to Tewksbury Highlights!
Fearnhill cricket tour to Tewksbury was thoroughly enjoyed thanks to the following highlights:
Two great fixtures and hosting
Activities at Croft Farm – Raft building
If this is a tour that appeals to you and your cricket club, please contact us through our online enquiry form and we will happily provide you with the information you need.