Football tours are becoming an increasingly popular way to see the world as football is played in almost every country worldwide and we have been fortunate to arrange tours to many of the finest football destinations. The experience of arranging these tours means our knowledge in this area is extensive and we would be delighted to pass on our expertise to you for your next football tour and ensure you get the most out of the experience.
Our team of football tour co-ordinators are actively involved in football, as players, coaches or spectators; even if just in our own 5-a-side team! We have participated in many overseas tours as players or tour leaders giving us an unrivalled understanding as to the components required to organise an excellent football tour for your football team.

A Tailored Football Tour Experience
We arrange football tours for a range of football teams; from professional senior sides to social football club teams, (both male & female), universities, schools football teams, youth and junior football teams as well as football teams from the British Armed Forces. We can enter your football team in a number of prestigious football festivals and football tournaments adding an excellent focus for your players or arrange individual fixtures to suit your needs.
We will carefully select your accommodation to best suit the age and composition of your group and allow you to choose how you travel to your tour destination in line with your requirements and create a memorable football tour package for you. We can also arrange various sight-seeing excursions to further enhance your football experience. Whether you are looking for football tours to Holland, football tours to Spain or anywhere else, we can help to provide your entire team with a memorable time.
We invite you to browse the section of our website for your type of football team and once you have viewed the various football tours available and learned about some of the teams we have taken on tour, please complete our football tour enquiry form and we will be delighted to provide you with a full detailed itinerary and information pack. We would also encourage you to contact us by telephone, as we pride ourselves on our personal service and the expertise of our team of football tours co-ordinators.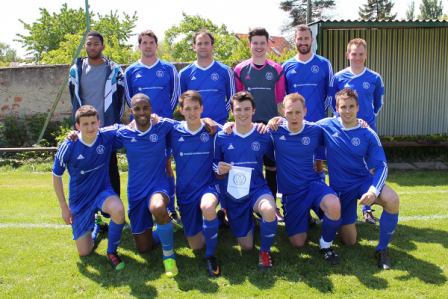 You can find the latest news and information from Burleigh Travel on our sports tour Blog and by signing up to receive our monthly newsletter.
The Burleigh Travel Inside Line:
If you are touring to the location of a top flight team such as Amsterdam, Barcelona or Los Angeles, including a stadium tour within your itinerary is an excellent addition to the tour's football.