Senior Football Tour to Latvia: Sandridge Rovers FC
Read about this senior football team's tour to Riga
Senior Football Tour to Latvia: Sandridge Rovers FC
Senior Football Tour to Riga
During their football tour to Riga; the Latvian Capital City, the players of Sandridge Rovers Football Club were able to experience the numerous pubs, nightclubs, discos, jazz and blues bars that Riga offers in abundance. This ensured an enjoyable football tour on what was their third consecutive football tour with Burleigh Travel.
The players from the St Albans based Football Club enjoyed one football fixture against their Latvian counterparts; a keenly contested affair ending in a hard fought draw.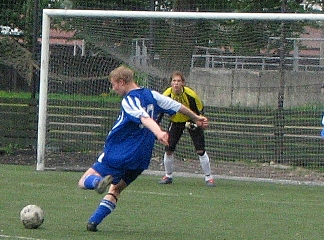 When not playing football, the tourists enjoyed exploring the Old Town area of the City with its distinctive medieval atmosphere and impressive architecture dominating the skyline; all within a stones throw from their central accommodation. The lure of the bobsleigh track was however not strong enough for this group!
Sandridge Rovers FC : Football Tour to Riga Highlights!
The football tour to Latvia was an excellent experience of a relatively new football tour destination and was thoroughly enjoyed by all,leaving many fond memories and sparking plans for future visits to Eastern Europe and the Baltic States in particular:
Excellent accommodation in a very central location
A good variety of lively nightlife
Nice cheap beer!
Great touring banter
The transfers all ran smoothly with a friendly coach driver
The experience of a different culture in Eastern Europe
If this is a tour that appeals to you and your Football Club, please contact us through our online enquiry form and we will happily provide you with the information you need.