We are delighted to be able to offer your Athletics Club, School or University Athletics Team the opportunity to undertake a warm weather training camp in Monte Gordo or Alfamar in Portugal to prepare for your next competitive season.
Our training camp packages were created by Zoe Derham who was a member of our team at Burleigh Travel until she left us to pursue a spot in Team GB for the London 2012 Olympics. Zoe represented GB and England on many occasions where her best achievement was a Bronze Medal in the commonwealth Games in Delhi in 2010.
Zoe found from her own experience that the warm weather facilities at the resort in Portugal added a new and fun dimension to her training and would highly recommend including a suitable warm weather trip to this location to any athletes schedules to brighten up a long winter with some intense consolidated training and high class training conditions.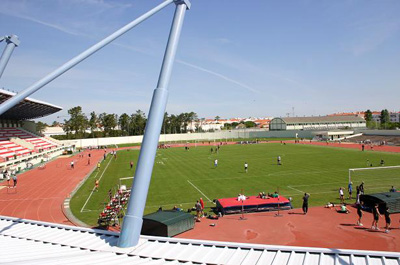 She personally trained at Monte Gordo in Portugal on several occasions with the Great Britain & Northern Ireland Athletics Teams in preparation for major competitions such as World Championships therefore would highly recommend this destination for both serious athletes and also clubs looking for a social and teambuilding activities.
We have also successfully organised camps for a number of Athletics Clubs and School Athletics Squads over recent years and are very keen to extend this opportunity to yourselves so that your athletes may also benefit from the experience. Click here to read more from some of the Athletics teams who have travelled with us.
For further information on the opportunities available to you for warm weather training camps form Burleigh Travel, contact us and discuss your requirements in detail with a member of our team or complete an online enquiry to receive your tailored tour itinerary and quotation.
You can find the latest news and information from Burleigh Travel on our sports tour Blog and by signing up to receive our monthly newsletter.