Junior Rugby Tour to Barbados
During their junior rugby tour to Barbados, Ryde School U15 rugby team won all 3 rugby fixtures in stunning and hospitable environments. The accommodation was spot on for a junior rugby tour providing the group with excellent amenities to keep everyone occupied during their stay, and allowed for such highlights as a snorkelling trip with turtles! The group were especially impressed with the help of their tour guide, which dramatically improved the running of the tour, and it was nice to see the personal interest shown by the presence of the company director.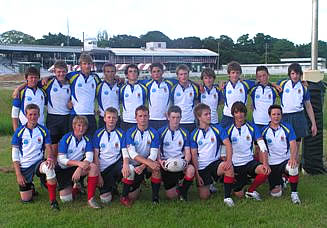 The rugby tour was over 13 days which gave the group ample opportunity to experience as much of the island as possible. This included trips on submarines, catamaran cruises, island safari trips, a day at the famous Boat Yard and a day trip to the Ocean Park. With each day that they were on the Island there was something new for them to experience.
The relaxed Bajan lifestyle means that junior rugby teams are made to feel just as welcome as senior touring teams and this was no exception when it came to this school rugby tour. Everyone enjoyed their tour to Barbados so much that they are already planning when they can make a return visit….
Ryde School RFC U15 : Rugby Tour to Barbados Highlights!
The rugby tour to Barbados was an unforgettable experience for both the pupils and teachers from Ryde School, in particular the favourite aspects were:
3 fixtures against the Barbados Rugby Union U15 side with post match barbeques with the hosts
Day at the Boatyard which included a tour of the island
Island Safari
Heatwave Catamaran cruise – including snorkelling and swimming with turtles
Atlantis Submarine trip
Day trip to the Ocean Park
Excellent accommodation with very welcoming staff
If this is a tour that appeals to you and your rugby club, please contact us through our online enquiry form and we will happily provide you with the information you need.