Junior Rugby Tour to Biarritz
During their junior rugby tour to Biarritz in the South West of France, the players of Bracknell Rugby Club U18's were able to explore the enchanting Basque Country and experience this truly unique area of France.
After taking part and winning the popular Tournoi Cance tournament, the players had the opportunity to place themselves on the other side of the touchline and experience the full rugby atmosphere of French club rugby by watching Biarritz play in the French Top 14 Championship.
All of this combined with the opportunity for activities including white water rafting in the majestic Pyrenees, swimming and go-karting, makes this destination perfect for a junior rugby tour.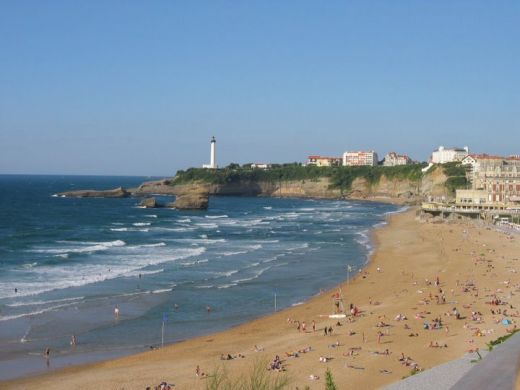 Bracknell RFC U18's: Rugby Tour to Biarritz Highlights!
The rugby tour to France was enjoyed by all, with many fond memories:
TOURNOI CANCE – GREAT TOURNAMENT, WINNING MADE IT EVEN BETTER!
VERY GOOD ACCOMMODATION NEAR THE SEA WITH A POOL, PERFECT FOR GROUPS
VERY FRIENDLY DRIVER, WILLING TO JOIN IN WITH THE BANTER
WATCHING A TOP FLIGHT FRENCH RUGBY FIXTURE AT BIARRITZ
EXCELLENT HOSPITALITY AT THE TOURNAMENT ITSELF
If this is a tour that appeals to you and your rugby club, please contact us through our online enquiry form and we will happily provide you with the information you need.