School Rugby Tour to Chioggia
During their school rugby tour to Chioggia, the players of Broxbourne School Year 10 rugby XV were able to see one of Italy's major fishing ports and soak up the rugby atmosphere with teams such as Treviso and Padova near by.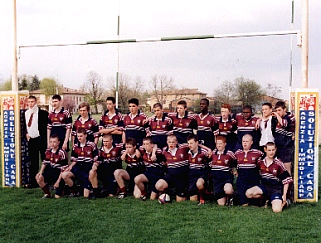 With the beach minutes from their accommodation and day trips to Venice on offer there was plenty to keep the boys entertained whilst not playing their fixtures.
Broxbourne School: Rugby Tour to Chioggia Highlights!
The rugby tour to Italy went very well and was thoroughly enjoyed by everyone, with some very memorably moments:
Excellent location of hotel
Enjoyable day at the popular Gardaland Theme Park: would recommend to anyone
Very friendly locals
Hospitality shown by both fixture hosts at Ruggers Tarvisium & Ove Pieve de Cento
A superb tour meal in a local restaurant pre booked by Burleigh Travel
If this is a tour that appeals to you and your rugby club, please contact us through our online enquiry form and we will happily provide you with the information you need.