Ynysybwl RFC went on an unforgettable rugby tour to Holland, spending 4 nights in it's world famous capital city Amsterdam. Holland is one of our most popular destinations, offering competitive rugby and fantastic post match hospitality. You will also have plenty of time to explore Amsterdam, with brewery tours, beer bikes, bars, cafes and nightclubs to keep your team busy off the pitch!
43 players from Ynysybwl RFC set off from Pontypridd on Tuesday morning for their 4 night tour to Amsterdam. They arrived into Holland's capital city in the evening and had the chance to explore its famous nightlife.
The teams had Friday morning to explore Amsterdam before an afternoon training session. That evening they had another chance to check out the city's clubs. Their hostel also has an onsite bar and nightclub.
Saturday was game day! The team boarded the coach to travel to local club RC Spakenburg.
After the game Ynysybwl were treated to some of the famous Dutch hospitality with a BBQ and plenty of beers.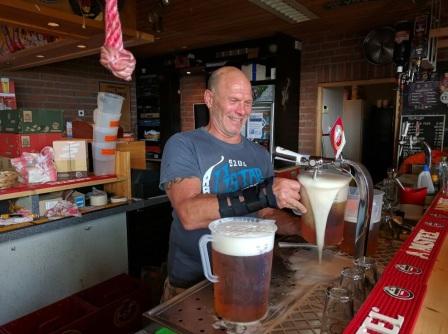 Waking up on Sunday with a few sore heads the team had a free day to fit in some more sightseeing. With a number of breweries in the city a brewery tour is high on the list of activities. We can help you arrange these tours, maybe to the world famous Heineken Brewery, or for something a little different visit the Brouwerij 'Tij, an artisan microbrewery based in a windmill.
After breakfast on Monday morning the guys boarded the coach and headed home after an unforgettable weekend.
Ynysybwl RFC : Rugby Tour to Amsterdam Highlights!
The tour to Holland was a huge success for the whole group and their highlights included:
Fantastic nightlife
Really good tour fixture and great post match hospitality
Acoommodation perfect for their group and tour
Exploring Amsterdam
If this is a tour that appeals to you and your rugby club, please contact us through our online enquiry form and we will happily provide you with the information you need.