Mini Rugby Tour to Bournemouth
Aylesford Bulls took nearly 280 to the Bournemouth Rugby Festival & Oakmeadians Rugby Festival, which consisted of all of their mini age groups from U7s to U12s. It was a massive undertaking by the club, but one which definitely paid off with a fantastic weekend had by all!
The team were based in Holiday Park accommodation where they were able to enjoy the various on site activities such as swimming, tennis and crazy golf.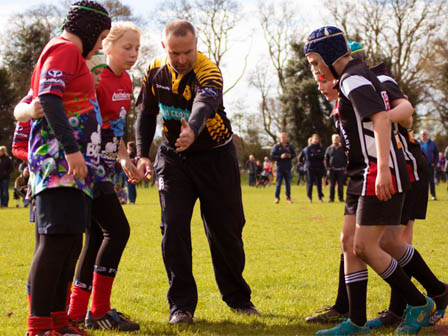 The group arrived on the Friday and had a chance to check in and unpack before we welcomed their coaches and tour organiser, Vanessa, to our Reception Party. It was lovely to meet them all, especially after all the hard work they had put into getting so many people on tour.
The following day their teams travelled to Oakmeadians Rugby Club to compete in a full day of rugby. For the mini event we awarded the spirit of rugby award for teams that demonstrated a great team spirit, played fairly and hard fun. It was testament to Aylesford, their coaches and players, that their teams won the majority of these awards.
That evening all the teams enjoyed the Holiday Parks evening entertainment where there was live music and some great fancy dress. The next morning they headed to Bournemouth RFC to play in the Bournemouth Festival. This was another great day of rugby, with some gorgeous weather!
Aylesford Bulls RFC: Bournemouth Festival Highlights!
Aylesford Bulls described the Bournemouth Festival as one of the best tours they had ever been on. Their highlights included:
Two days of fantastic rugby
Gorgeous sunny weather
Holiday park was great and had everything they needed
Really well organised event and weekend that allowed coaches to enjoy themselves
If this is a tour that appeals to you and your rugby club, please contact us through our online enquiry form and we will happily provide you with the information you need.