General Rugby Festival Information
Gent is a busy port and the largest city of the East Flanders province. Many waterways traverse the inner town and flow towards the old port at the Graslei. You can explore the city by foot or boat and there are a number of amenities in the centre to keep your group entertained away from the festival itself.
The Gent Festival hosts competitions for U16s to U18s Boys, U18s Girls and senior men as well as a ladies festival over a weekend of fun rugby and partying.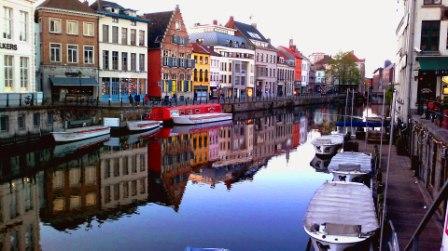 Your Rugby Tour Itinerary
Friday 15th April 2022
You will depart your club by coach and travel to Dover for your mid morning ferry crossing to Calais. The crossing will take approximately one and a half hours and once in France your coach will transfer you to your accommodation in Gent giving you the evening free to either explore this lively city where you can enjoy a team meal to kick the tour of in style or join your hosts at Gent RC club house for their Belgian Beer evening and pre-tournament party.
Saturday 16th April 2022
After breakfast you will travel to the Gent Easter Festival where you will play in a 15-a-side tournament. Senior Men, Ladies and Youth Teams will all compete in their respective sections of the tournament on this day where the emphasis is on fun rugby.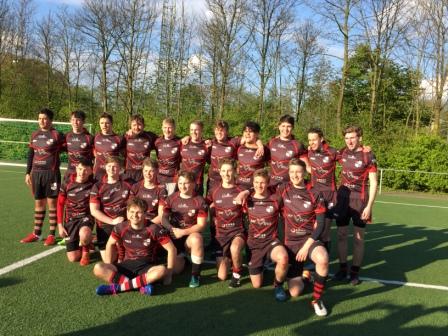 Once the rugby formalities are completed and winners and runners up decided, you will have the opportunity to enjoy the tournaments 'All You Can Eat BBQ' before having the option to continue your celebrations with the clubs themed tournament party or perhaps make the short trip to the nearby City Kart Karting Centre in Forest for an evenings entertainment.
At the karting centre your whole evening can be planned, races can be set specifically for your group and the restaurant and bar enable you to stay to celebrate after the activity itself. In the same location there is also an 18-hole crazy golf course that you play in the dark with only fluorescent lights to show the way! (Currently open until 22.45 on a Saturday)
Sunday 17th April 2022
Dust yourselves down from the previous night's excursions and get ready for another fun packed day of your tour.
You may wish to take a day trip to Brussels where sightseeing can be combined with a visit to the popular Oceade Water Park for some water based fun or perhaps visit the Walibi World Theme Park for an adreniline filled day.
Alternatively a second fixture can be arranged and combined with one of these activities.
In the evening, you will have the opportunity to head to an open air party in the historical city of Ghent: The City throws great parties on Sunday-evening, as Easter Monday is a public holiday in Belgium!
Monday 18th April 2022
After breakfast you will check out of your accommodation and head for the ferry port and your evening return crossing before arriving in Dover to complete your journey home.
Enjoy the Gent Easter Rugby Festival 2022 From Just £239 per person
Contact us now to reserve your place.
To find out more information about this festival and see how the weekend would be laid out for your team you can download a sample 2022 rugby tour itinerary here
Additional Rugby can be arranged on the non tournament day for touring teams with larger squads; ask our tour co-ordinators for more information.