General Rugby Festival Information
Provide your players and their families with a memorable rugby tour celebrate the end of 2022 rugby season whilst supporting the extremely worth Rugby for Heroes charity by joining us over the first May Bank Holiday weekend in 2022 on a rugby tour to Burleigh Travel's new and exciting mini & junior rugby event.

Burleigh Travel will make a donation to the Rugby for Heroes Charity for each person attending this festival
The weekend is designed to give your team a tour to remember and a break from the traditional holiday parks with arcades and limited outdoor facilities that many of you will have tried before. Instead we are offering you a combination of exhilarating team building activities and an action packed day of rugby, at Ashford Rugby Club to round off your season in style!
Set in the grounds of a former manor house in Ashford, Kent, you will be staying at Grosvenor Hall; a large outdoor education centre offering you the opportunity to immerse your young rugby players in high adrenaline excitement.
During your tour you will have the opportunity to enjoy a range of challenging activities that take place in a safe and secure environment under the supervision of qualified staff, as well as an indoor heated swimming pool and a 25,000 sq ft sports hall which caters for a wide range of indoor activities; all of which are included for the players in your tour package.
Your Rugby Tour Itinerary
Saturday 30th April 2022
On arrival at Grosvenor Hall your fun begins immediately! Get on the road early in the day and upon arrival you will enjoy a team lunch to refuel after your journey before your activities will begin. Your activity package will be designed specifically for your group, and a full program will be in place for you to enjoy.
Following on from your action packed afternoon your team will have a chance to enjoy dinner together before an evening activity.
There will also be a reception party for the coaches and tour organisers. You can meet the Burleigh Travel team and other team coaches over some complimentary food and drinks.
Sunday 1st May 2022
After a team breakfast you will make your way to enjoy your Rugby at Ashford Rugby Club. Here your team will enjoy a fantastic day of rugby playing against local and touring teams. The day will be arranged to ensure you teams plays as much rugby as possible within the RFU guidelines.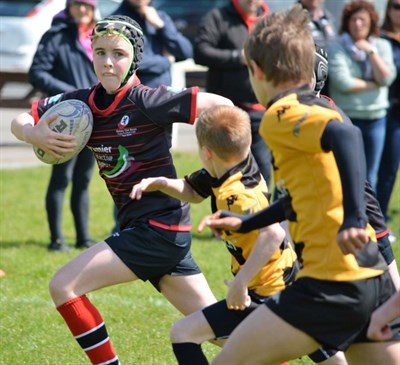 There will be food and drink facilities on site and an awards presentation at the end of the event. After the festival has finished you will travel back to Grosvenor Hall to enjoy an evening meal with your team, after this your activity program will continue.
Monday 2nd May 2022
You will enjoy breakfast together before the opportunity to take part in your final activities before you check out and begin your journey home.
Enjoy The Ashford Rugby Festival 2022 From Just £119 per person
You can contact our team to find out more about this fantastic event or enquire now to book your place.