We were delighted to work with Marin CC this year, a cricket team based in California, who wish to undertake a tour of the UK. We based them in 5 different locations across the South of England; London, Bath, Barnstaple, Cheltenham and Oxford, to make sure they had an unforgettable touring experience.
The team set off from San Francisco airport and landed at Heathrow on Friday afternoon. Their coach then took them to their hotel and they had the evening to settle in and unwind. The following day we had arranged for them to take a tour of Lord's Cricket Ground, followed by a net session.
Sunday marked their first tour fixture with a game against Old Pauline CC. They got their tour off to a winning start with a well fought win over their opposition. They then enjoyed some post match hospitality before heading back to their hotel to enjoy their last night in London.
The following morning their boarded their coach and headed off to Bath, where they would spend the next three days. Set in the rolling countryside of Southwest England this beautiful spa town was one of the top locations to visit when marin first enquired with us. They arrived in the afternoon and had the chance to explore the Bath, which is famed for its hot springs and stunning architecture.
Their next game was against Bath CC, whose ground it sat next to the river and the Rec. A stunning location for a game, with views of the catherdral offering a wonderful backdrop to the match. Bath put on a very strong disply, and finished on a score Marin came tantilising close to reaching, but their tour recond was now 1 win and 1 loss. Our staff made the trip down to Bath to support Marin in their game.
Wednesday was a free day for the team, who'd had a number of excurion ideas they had been looking at. In the end they decided to jump on the train and head to Cardiff to watch Glamorgan CC take on Leicestershire in their NatWest T20 Blast quarter-final.
North Devon was the next stop on their tour, and we had arranged for them to play a fixture en route. They must have been inspired by Glamorgan's performance the day before as they had a great win over Lynton & Lynmouth CC. After some post match drinks and hospitality they boarded their coach to complete their journey down to Barnstaple.
Friday morning was free for them to explore the gorgeous North Devon coastline before an evening T20 match against Braunton CC. They maintained their winning ways and now had an impressive 3 wins, and 1 loss tour record. Braunton put on some hospitality to mark their last night in Devon.
Cheltenham was their next stop. Arriving in the afternoon, we recommended the team head to the Brewery Quarter which has a range of bars and restaurants. Being based in Stroud, many of our staff live in Cheltenham so we are always able to help recommend the best places to eat, drink and stay. They faced off against a strong Hatherley & Reddings on Sunday afternoon, and after some great cricket from both sides, the hosts came away with the win. But the lovely surroundings and great post match hospitality more than made up for this.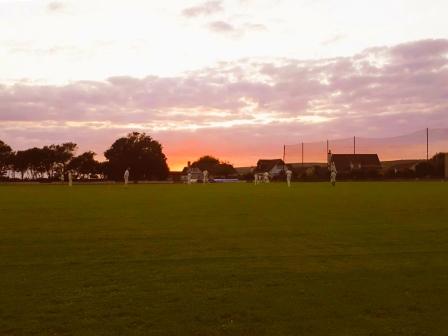 Monday was free for the group to explore Cheltenham and the surrounding area. The next day the team checked out and started their journey to Oxford, which would be their last tour destination. We had arranged another fixture on the way, this time against Apperley CC. Marin continued their fine form and recorded their 4th win out of six, though this was on the last ball!!
Following their post match hospitality they continued onto Oxford. We had left the following two days free for the team to explore Oxford and the surrounding area. Oxford was another city they had been very keen to spend some time in, with its famous Universities and museums.
Their final fixture of tour was on Friday against Oxford Downs CC, which ended with another win for Marin! This left them with 5 wins out of 7 games, a very respectable recorded to take with them back to California.
Marin CC: Cricket Tour to the UK Highlights!
It was an absolute pleasure to work with Marin CC and help them arrange their tour over to the UK. They had a fantastic time and their feedback included:
Seven fantastic fixtures against teams all over Southern England.
The hosting from their opposition was brilliant, they were made to feel so welcome.
Stunning cricket grounds to play at.
Brilliant trips and recomendations.
Service from Burleigh Travel was exceptional (and they have already started planning their next tour with us!)
If this is a tour that appeals to you and your cricket club, please contact us through our online enquiry form and we will happily provide you with the information you need.