Armed Forces football tour to Malta: Royal Engineers FC
Malta - One of the Mediterranean's hidden gems!
Armed Forces football tour to Malta: Royal Engineers FC
The Royal Engineers FC took a Men's and Women's football team over to the beautiful Mediterranean island of Malta for a 5 night tour. Malta is a fascinating destination to visit, with the greatest density of history in the world, some of the best snorkelling in the Mediterranean and a vibrant nightlife.
The group flew out from Manchester airport, and were met by our ground handler at the airport who escorted them to their hotel. They following day was free so that they could get their bearings and explore the local area. The Island's capital city Valletta is well worth an explore.
The next morning saw the first tour fixtures, with the women facing off against Swieqi FC and the men taking on Santa Lucia FC. After enjoying some post match hospitality with their opposition the coach returned them to their hotel to enjoy an afternoon relaxing and sightseeing. 
The team had the next morning free, before the second round of fixtures. The Women took on Hibs FC, while the Men's team played Fleur de Lys FC.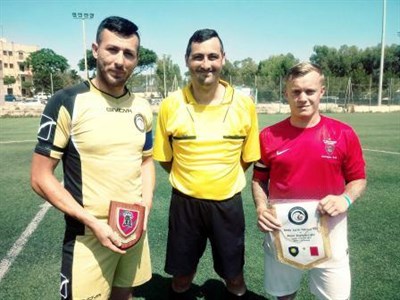 Tuesday was a free day for the players to explore more of Malta. A boat ride over the Gozo is a popular day trip, or enjoying the lagoon.  
Royal Engineers FC: Football Tour to Malta Highlights!
The tour to Malta was thoroughly enjoyed by both of the teams, and we were delighted to hear how successful it had been. Some of the highlights they mentioned included:
A number of competitive fixtures
Brilliant nightlife
Warm welcome and excellent hospitality
Great sightseeing opportunities
If this is a tour that appeals to you and your Football Club, please contact us through our online enquiry form and we will happily provide you with the information you need.