The Army Netball Team set off for a 14 night tour to Sydney for a tour with combined playing a number of fixtures and watching the 2015 Netball World Cup.
The team arrive into Sydney on Wednesday evening. They had Thursday morning to explore Sydney before their first tour fixture against Balmain Wolverines NC. After the game the opposition players drove them to The Balmain Pub for some post match hospitality and drinks.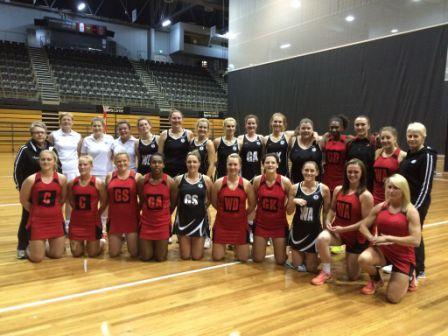 Friday was the the opening day for the 2015 Netball World Cup! The team spent the day at Sydney's Olympic Park enjoying the ceremony.
The next day the team did some training at the nearby Mosman sports facilities and explored Sydney.
Sunday was the final day of group match at the World Cup so the team went to cheer on England!
On Monday the team had a training session in the morning before their second game against local side Haberfield NC. The team were warmly hosted by their opposition after the game. The third day was the following day, and was another friendly encounter, this time against the Inner West Netball Association.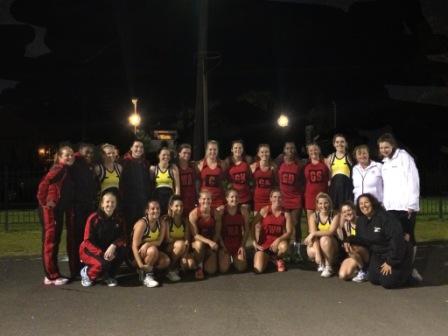 After two busy days of netball the team had a free day to explore Sydney. There is so much to see and do in this amazing city such as the Sydney Harbour Bridge, the Opera House or the Aquarium. The team decided to climb the world famous Sydney Harbour Bridge.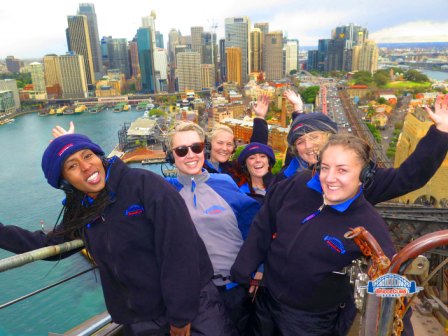 Thursday marked their 4th and final netball match of tour. After a morning spent relaxing and sightseeing the team travelled to North Sydney NC. They put on hospitality at their local pub after the game. The following day the team went to Taronga Zoo which is home to 4,000 animals from 350 species!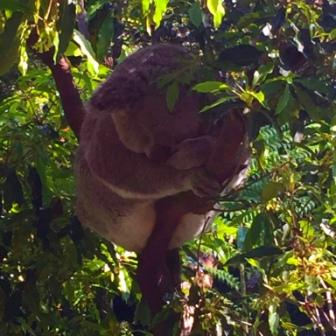 The weekend was the finals of the World Cup so were left free for the team to go and support England. They also had time to fit in the last few activities and sites around Sydney.
Monday was their last day in Australia before making their way home. Two of the team had had such a good time that they stayed on another 5 days!
Army NC: Netball Tour to Australia Highlights!
The team had a brilliant netball tour to Australia and the team had plenty of special moments:
Climbing the Sydney Harbour Bridge
Four great netball games with lovely hospitality
Supporting England in the Netball World Cup
Watching The Wallabies play the All Blacks
Exploring Sydney
If this is a tour that appeals to you and your netball club, please contact us through our online enquiry form and we will happily provide you with the information you need.