WIDNES & RUNCORN 6TH FORM COLLEGE NETBALL TOUR TO BARBADOS
The group enjoyed a 16-day tour based on the South coast of this friendly Island. Barbados offers an irresistible mix of laid-back Bajan lifestyle, where the tropical sun is fanned by the trade winds together with a host of sandy beaches dotted along the coastline. Barbados used to be known as "Little England" and although the island has enjoyed 30 years of independence, a warm welcome is always shown to its British visitors. It's passion for sport is always evident and competitive games can always be arranged.
Widnes & Runcorn 6th Form College travelled with 'A' and 'B' netball sides on this, their second tour with Burleigh Travel. During the tour, they were able to play a total of 10 matches against local opposition with both hard fought wins and close defeats. Games were played at the National Netball Stadium in Barbados, which added further to the prestige of the tour.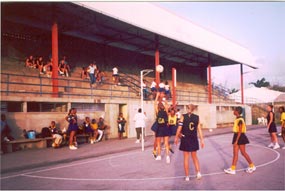 Whilst the primary focus of the tour was to play sport, a tour to Barbados would not be complete without some relaxation and a few days trips. The group enjoyed time relaxing around the pool at their hotel, as well as spending time on the beach including a few games of beach volleyball and morning yoga sessions!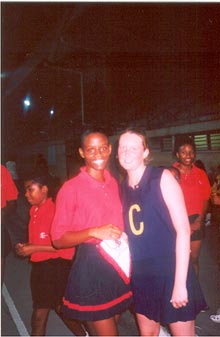 The group also enjoyed their visits to the Boatyard, an all inclusive beach club where activities such as kayaking, water trampoline and snorkelling are available – all to the sound of the onsite DJ! A trip on the Jolly Roger was also enjoyed by some of the group, who spent the day sailing the seas with the opportunity for snorkelling and swimming.
Widnes & Runcorn 6th Form College: Netball Tour to Barbados Highlights!
The netball tour to Barbados was thoroughly enjoyed by all who attended, with the following highlights being particularly memorable:
Wide variety of amazing day trips – something for everyone!
Good standard of netball fixtures
Swimming pool on site at the hotel
Long sandy beaches – great for relaxing or for beach games!
Friendly welcome from everyone
Well located accommodation
If this is a tour that appeals to you and your netball club, please contact us through our online enquiry form and we will happily provide you with the information you need.