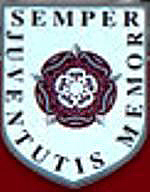 Colts Rugby Tour to Cologne
For their rugby tour to Germany, Wellingborough Old Grammarians RFC U17's chose to visit Cologne in Germany with its notorious fun-loving attitude, complete with fascinating sights and attractions. With sightseeing opportunities to visit the Koln Arena and Europe's only Movie Entertainment theme park, as well as explore this fascinating city dominated by its Cathedral, the group also had plenty of time to play two friendly fixtures against local opposition and enjoy the hospitality of their hosts.
Wellingborough OG's RFC U17's: Rugby Tour to Cologne Highlights!
Wellingborough Old Grammarians RFC U17's fantastic rugby tour to Cologne provided the following highlights for the group:
Friendly fixtures against local opposition Dusseldorf Dragons & ASV Koeln
Sightseeing opportunities of this fascinating city
Tour tradition: the usual formalities and lively banter!
Koln Arena visit
Kolner Dom: stunning 13th century gothic cathedral
If this is a tour that appeals to you and your rugby club, please contact us through our online enquiry form and we will happily provide you with the information you need.