Lichfield RFC U16s took a 4 night tour over to Lido Di Jesilo, Italy. The purpose built beach resort attracts thousands of people looking to catch some sun. This makes it a perfect destination for a rugby tour. The 10 mile long yellow sand beach is the main attraction of the area. With a pavement that runs along the back of the beach, for those that don't like to get sand in their shoes.
The team assembled at Manchester airport on the Sunday morning. After a short flight over to Italy the team boarded the coach to get to the hotel where they will have the rest of the day free to use the hotels facilities.
On the Monday after breakfast the team had a free day to explore the local area. The team took this free day to take a day trip to Venice where it was one of the highlights of their tour. Exploring the historic city and all that Venice has to offer.
The following morning was free to allow the group time to enjoy some of the hotels facilities, which included a private beach and swimming pool. After lunch they were picked up and taken to their first tour match, a game against local side Valsugana RFC. The players put in a great performance and sealed a victory over their hosts. They commented on the fantastic facilities of the club, and it was an amazing experience for the boys to play at a 10,000 capacity stadium.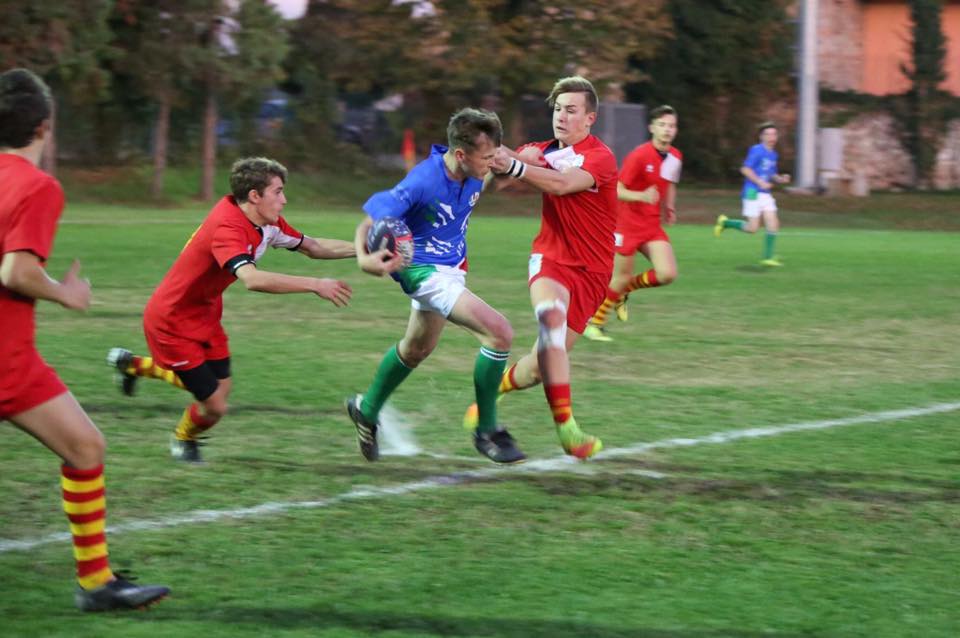 On the Wednesday the team had the morning free to relax, before setting off in the afternoon for their fixture against FTGI Euganei ASD. The hospitality they received was "better than anyone could have expected" with fireworks, a red carpet and national anthems.
The team flew home on the following day and hope they had an amazing tour!
Lichfield RFC U16s: Rugby Tour to Lido Di Jesilo Highlights!
Two amazing fixtures.
Excellent hotel.
Great day trip to Venice
Nice local bars & restaurants
If this is a tour that appeals to you and your rugby club, please contact us through our online enquiry form and we will happily provide you with the information you need.