France is a wonderful destination for a football tour. It is a very convenient location with a very short journey across the Channel and once there it really does offer an unforgettable time. We have a number of cities in which to base your tour; Paris, Lille, Toulon, Biarritz and Toulouse.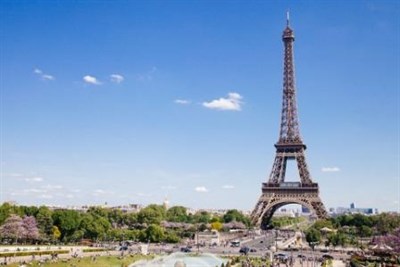 Paris is one of the most famous cities in the world and is full of wonder and excitement. The city itself is a buzzing hive of culture, art, music and food that you would expect from one of Europe's most iconic cities. But it also has a feeling of community with local shops and markets, cafes and cobbled lanes. Paris is home to some truly iconic buildings. Explore all the wonders held within the Louvre, such as the Mona Lisa, climb the Eiffel Tower, visit the Notre Dame Cathedral or the Arc de Triomphe.
Biarritz is located on the South West Coast and is famed for its beaches and surfing. The Rocher de la Vierge, one of the cities most famous landmarks, is a rocky outcrop topped with a statue of the Virgin Mary. Reached via footbridge, it offers sweeping views of the Bay of Biscay. A popular day out is white water rafting in the nearby Pyrenees Mountains.
Toulouse, nicknamed la Ville Rose ("the Pink City") due to its unique architecture made of pinkish terracotta bricks, is located in the south of France. One of the country's largest cities it has a great deal to explore and activities including wine tasting, golf, outdoor pursuits, boat cruises and paintballing.
Lille is in northern France, near the border with Belgium, and is renowned as one of the friendliest cities in the country. Once a major trade port it has developed into a vibrant city that was the European Capital of Culture for 2004. The old town is one of the cities highlights with some stunning 17th-century brick town houses and cobbled pedestrian streets.
Football was introduced to France in 1872 by English sailors playing in Le Havre. Since then it has grown into the most popular team sport and is played all over the country. There are nearly 20,000 teams and just under 2 million registered players. With this infrastructure in place we are sure to be able to arrange fixtures tailored to your team.
To find out more about booking a tour to France contact our team or register an enquiry with us.