Spain is the brilliant destination for senior and university basketball tours. It's renowned for its white sandy beaches, basking in gorgeous Mediterranean sun, which are spread along its five thousand miles of coastline. Due to its political and cultural isolation from Europe it is a country that feels unique to even the most experienced traveller. Its variety is seen in each region which has its own cultural identify and geographical terrain.
Each regions architecture, food, music and festivals demonstrate its many historical influences which have seen it as part of the Roman, Greek and Muslim empires.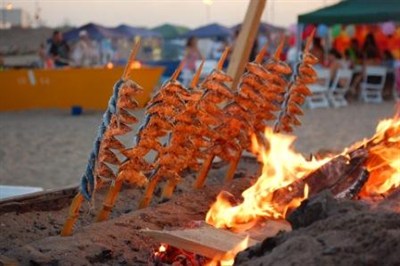 Lloret de Mar is one of the most popular destinations for sports tours to Spain. It has some of the best beaches in north-east Spain, and is only an hour from Barcelona. Previously a bustling port the town is now a very popular holiday destination. Its modern bars and restaurants are infused into the Old Town's narrow streets and Catalan style buildings. Its beaches have clear blue seas and are very popular for snorkelling and water sports.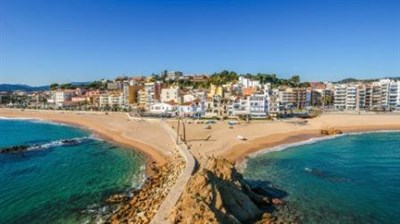 A popular day trip is an excursion to Port Aventura, a fun packed theme park situated just south of Barcelona. Thrill seekers can brave the Dragon Khan, with 8 loops and a 70 mph plunge or get soaked on the Tutuki Splash.
Take a day to explore the countries amazing capital, Barcelona. Explore it's streets to try and spot some of the world famous Gaudí architecture. Enjoy mouth watering food, find hidden Irish pubs or hit the town in one of the countless clubs. For football and racing fans why not take a tour of Camp Nou or the Circuit de Barcelona-Catalunya race track.
Basketball ( or "baloncesto" in Spanish) is one of Spain's most popular team sports, second only to football. Spain's ACB (Asociación de Clubs de Baloncesto) is not only the top competitive basketball league in Spain but is also considered to be one of the best in the world behind the NBA. Played throughout Spain at all levels and abilities you are sure to have fantastic on court experience.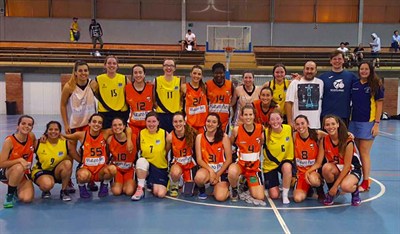 If you would like to know more about organising a basketball tour to Spain you can talk to one of our team or register an enquiry.