Rugby festivals are now one of the most popular type of sports tours for senior teams. They offer you a fantastic mix of rugby and socialising. With teams wearing fancy dress all weekend, beer tents on site and after parties each evening these tournaments are an unforgettable weekend.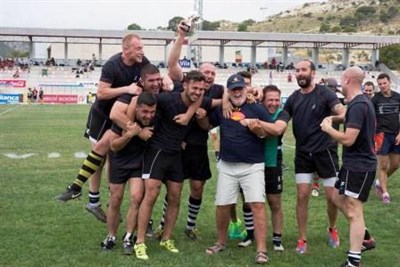 Below we have looked at some of the best rugby tournaments in Europe for 2018. To see the full festival listing offered by Burleigh Travel please click here. If you have found a festival or tournament not listed we would be happy to help arrange your next rugby tour around it.
Gent Easter Rugby Festival 2018
Date: 31st March & 1st April 2018
Categories: Mens & Ladies 15's & 7's
Location: Gent, Belgium
The Gent Rugby Festival will see its 31th year in 2018 and hosts competitions for U17, U19 and senior men as well as a ladies festival over a weekend of rugby and partying.
Arriving in Gent on Friday night you have the evening free to either explore this lively city or join your hosts at Gent RC club house for their Belgian Beer evening and pre-tournament party.
Saturday you will travel to the Gent Easter Festival for a day of rugby. After the matches enjoy the All You Can Eat BBQ before your celebrations with the clubs themed tournament party.
Sunday you have free and the option to organise an additional fixture or use the day to explore. You may wish to visit Brussels to sight see, take a brewery tour or a visit to the popular Oceade Water Park. That night head to an open air party in the historical city of Gent: The City throws great parties on Sunday-evening, as Easter Monday is a public holiday in Belgium!
Loule Rugby Festival 2018
Date: May 2018
Categories: Men's and Ladies
Location: Algarve, Portugal
This longstanding tournament is entering it's 32nd year and offers a fantastic opportunity to play against a range of opposition from counties such as Spain, Portugal, England, Africa, Italy, France, Gibraltar, Belgium, Wales and Scotland.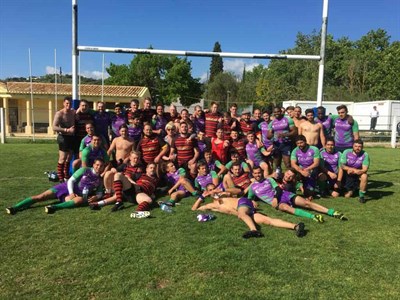 You will arrive into Albufeira on the Friday and have the evening free to explore. Why not spend the night at the bars and clubs on The Strip or explore the narrow streets of Old Town.
On Saturday morning you travel to Loule RC for the tournament. This 15-a-side event will see you playing matches lasting 15 minutes each way. After the tournament enjoy the dinner and after party at the club.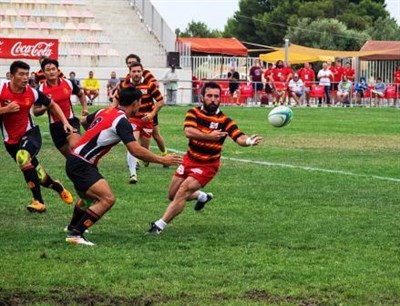 Sunday is a free day to explore. Why not try one of the local water parks, which boast a 92m slide called the Kamikaze, a golden sandy beach or a round of Roman themed mini golf.
Berlin 10's Rugby Festival 2018
Date: TBC 2018
Categories: Men's 10-a-side
Location: Berlin, Germany
This International Rugby Tournament takes place at the Berliner Sports Club, and this year marked the 21st anniversary. In the past teams from England, Scotland, France, Holland, Sweden and even America have taken part in this tournament.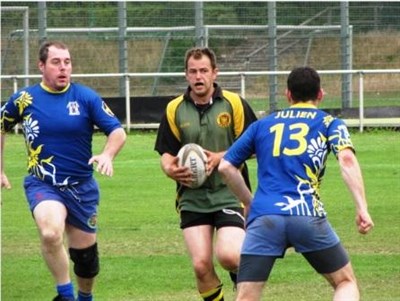 The matches will be played on Saturday between 10 am and 6 pm. It will directly be followed by the presentation ceremony where the winners and the runner-ups of the cup and plate will be announced and get their prizes.
Following the tournament a banquet with a late bar will take place at the BSC Club house Saturday evening, before you have the opportunity to explore Berlin's famous nightlife.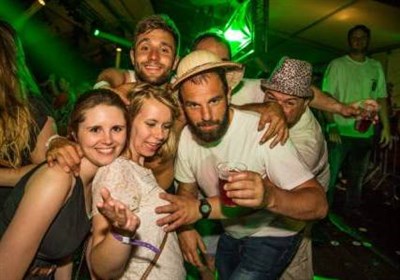 Flanders Open 10's Rugby Festival 2018
Date: 18th – 20th May 2018
Categories: Men's, Ladies and Vets
Location: Flanders, Belgium
The Flanders Open Rugby 10s Tournament attracts teams from all over the world, such as the Canada, Russia, South Africa, France, Germany, Italy, Switzerland, Belgium and Holland. There is a mens, ladies and veterans tournament with prize money available for the winners of each group, this is sure to encourage competitive rugby while the huge partys each night will provide a great atmosphere for all involved. The tournament is open to 44 mens teams, 24 womens teams, and 12 vets teams, with competition over two days for various cups and plates.
You will arrive Friday where you will be based in tented accommodation within the tournament surroundings providing a unique tournament atmosphere. That night enjoy the festivals welcome party.
Saturday sees the first pool matches begin in a round robin format. Following this enjoy a BBQ put on by the club, before the evening Rugby-Party.
The second day you will compete for the cup, plate or bowl depending on your position from the previous day. This is followed by prize giving and more partying!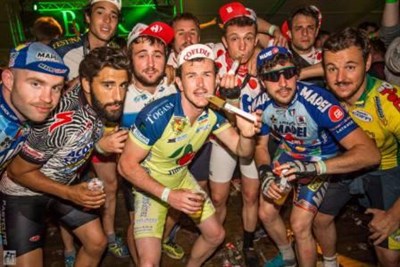 International Benidorm 7's
Date: TBC 2018
Categories: Men's and Ladies 7s
Location: Benidorm, Spain
The Benidorm Sevens tournament was established in 1987, and has developed into a large international festival with teams coming from all over the world to compete. The tournament is split into two sections; national teams who play at a very high level and a social club section.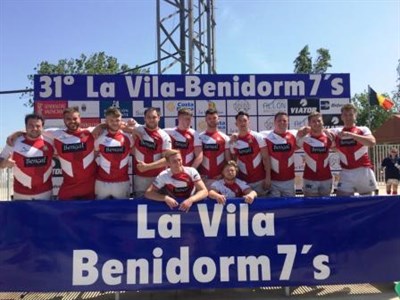 Each side will be guaranteed to play on at least two separate days, with preliminary pools and final knock-out stages leading to the finals.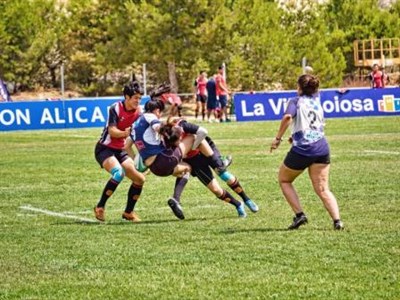 There is a party every evening for all the teams, a welcome disco on the opening night, party one the Saturday and an posy event cocktail evening on the Sunday.
Follow the link for a full listing of our Rugby Festivals.