Sitting at the southern end of the world's most epic continent South Africa is one of the most diverse and beautiful counties in the world. It has 1,500 miles of coast, facing both the Atlantic and Indian oceans, and a landmass about five times the size of Britain. Within this huge expanse of terrain is an ever changing geography from the Kalahari Desert in the north to the cool vineyards of the southwest.
These awe inspiring landscapes are home to a treasure trove of excursions and adventure. Visit a game reserve, relax on one of the spectacular beaches, climb Table Mountain, watch an international sports match, try exciting new foods or dive with sharks.
The vast spectrum of wild life in South Africa is almost unbelievable and ranges from lions, hippos and elephants to whales, dolphins and penguins. A visit to one of the safari parks has to be on anyone's itinerary when planning their school sports tour. Driving through the stunning landscapes you get a unique opportunity to see some of Africa's most iconic animals in their natural habitat. Keep your eyes peeled to see if you can spot all of the big 5!
Table Mountain is the iconic backdrop of Cape Town, and the panoramic view from the summit cannot be missed. Within the Table Mountain National Park is the Cape of Good Hope, commonly known as Cape Point. Explore this stunning landscape which has over 250 species of birds.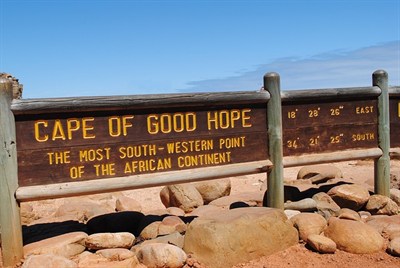 Another trip that is a must for all tours to South Africa is the guided tour of Robben Island where Nelson Mandela was incarcerated for 18 years. It is now a UNESCO World Heritage site.
If the country itself wasn't enough, then once combined with it's deep rooted passion for all things rugby and it is clear that South Africa is the perfect destination for your next rugby tour.
Rugby has had a huge role to play in the development of South Africa. The Springboks victory at the 1995 Rugby World Cup is one of the most famous events in rugby's history and went a huge way to helping the unification of the country. Now, over twenty years later, rugby is one of the top sports in South Africa, with a hugely successful national team and competitive and passionate leagues played at every age level.
While South Africa we would recommend attending a Super Rugby game, such as the Stormers in Cape Town.
Played at both a school and club level through the country hockey is one of the country's fastest growing sports. With fantastic sporting facilities and astro pitches as standard South Africa is a wonderful location for your next hockey tour. Our tailor made tours will pit you against teams of your level to ensure you get the most from your time away.
Cricket is the second most popular sport in South Africa, with their national side being one of the top teams in the world. The country boasts many top cricket schools who compete at a very high level. Many of their players begin to make the transition to senior cricket at just 16 or 17. This competitive edge and vast network of teams means that we will have no problem organising the perfect fixtures for your side during your tour.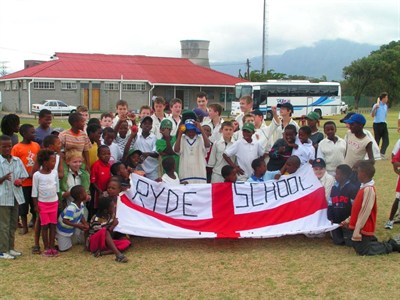 A perfect additional to any cricket tour is a behind the scenes tour of the Newlands Stadium.
In a similar way to rugby, netball has had an important role in the unification of the nation. Netball is now one of the top sports in South Africa for girls, played in schools and clubs across the country. This extensive network of teams ensures you will find some fantastic on court encounters during your time in South Africa.
With over twenty years experience as a sport tour operator we make sure all your fixtures as tailored to your teams ability level and desired outcome, whether you want a friendly to help wind down the season or a final competitive match to test your teams progress.
Enquire now about your school sports tour to South Africa.