With the season fast approaching this is the perfect time to starting thinking of a place to go on tour. It can be a hard decition when choosing a destination to tour to. Here we will talk about some of the most popular destinations for Cricket Tours and hopefully that will give your team some ideas for where they would like to tour.
We have been organising sports tours for twenty years now and have a very experienced team with a lot of knowledge on what it takes to make your tour unforgettable. Whether you are looking for a mid season long weekend to keep sharpe, or looking for a long haul destination that you would stay longer end of season summer tour, we offer a range of different destinations to make sure that you tour is tailored to your requirements.
Cricket Tours to Barbados
A cricket tour to Barbados must be on the to do list for any cricket enthusiast. The Caribbean has a reputation of being a very passionate nation for cricket, they find it more of a way of life than a sport. The island itself is covered in beauty, with stunning white sand beaches with crystal blue sea. With so many activities like swimming with turtles, rum tours, island safari and catamaran trips you are sure not to forget this tour.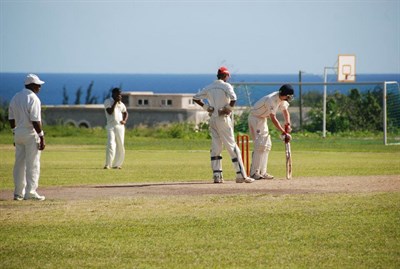 "We had an excellent tour, the destination was wonderful for both sport and social aspects. The accommodation was very good and brilliant location. The hotel staff were very helpful, and the restaurant was excellent and a fully stocked pool bar" – Liverpool University CC Cricket tour to Barbados
Cricket Tours to UK
A cricket tour to the UK is not the first thought of when you are thinking of going on tour. But what a better place to play in the country that the sport was invented in. By the 17th century the game became more popular especially in locations like Kent, Sussex and London. Some great locations to tour in the UK are Bournemouth, or Leicester, or travelling to capital cities, Edinburgh, or Cardiff. With the modern game being played all over the UK it offers a great opportunity to get a great host team that can be a competitive match.

"We had a great time on tour, the organisations that Burleigh Travel did for all aspects of the tour was superb. The accommodation was excellent as we as the coach company. Would definitely recommend Burleigh Travel for anyone looking to go on a cricket tour." Marin CC (USA) Cricket tour to UK
Cricket Tours to Malta
A cricket tour to Malta is the perfect destination, the weather is warm all year round and with sun for 300 days of the year you fixtures are unlikely going to be called off due to weather. The area of St Julians has become a real social hub of the island, with amazing bars and clubs that are attracting some of the worlds best DJ's. The island is also home to some of Europe's oldest historical sites. With all this in mind the island has a lot of things that would interest a wide range of people. This is perfect for a team looking to tour as the island has something for everyone.
"We had a really good tour to Malta. The hotel exceeded expectations. The coach company were very good and were all ways on time. Burleigh Travel were very helpful and happy with the service." – Overstone Park CC tour to Malta
Cricket Tours to Spain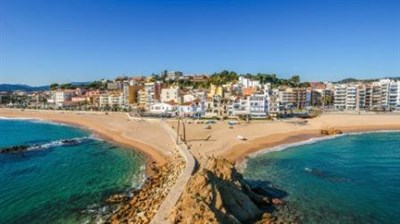 A cricket tour to Spain is one of our most popular destination for tour. This is because of the Mediterranean climate making it very pleasant all year round. We like to have the majority of our tours based in Lloret de Mar, we do this because this area has some of the best beaches in the country. Another positive about Lloret de Mar is it is also very close to Barcelona wich means that this gives them a great opportunity to go and explore the amazing city but then retreat to the quieter destination to relax in Lloret de Mar.
"We had an amazing tour, the accommodation was perfect and suited our needs. Really enjoyed the fixtures was a really good contest for the team. We will be touring again with Burleigh Travel."- Peshwa CC tour to Spain
Cricket Tours to Holland
A cricket tour to Holland is one of our best selling tours because of the short travel time to the destination. But the most popular bit is the hospitality that is put on by the host clubs. From the moment you arrive at the host club you will be welcomed and made feel comfortable. Amsterdam is a city renowned for its entertainment and culture but above all else it's "vibrant" nightlife. All these make it a perfect destination for a senior cricket tour.
"Thank you for organising our tour, your help and support has been fantastic! Our match was excellent. The welcome and post match BBQ & beers were appreciated by all. Wonderful Dutch hospitality!" – Upper Rhondda CC tour to Amsterdam
If any of these destinations are somewhere you would be interested in touring to please dont hesistae to contact us, or register an enquiry into us so we can start to put together some informaion for you.
If you can't see a destination that grabs you here is a link to the full list of destinations that we offer.