A football tournament is the perfect focal point around which to base an junior tour abroad. With varied opposition from around Europe, and often further afield, they can offer a new and exciting playing experience for your team. On top of that they are given the chance to experience a new culture, learn about independence and team work, and hopefully create memories that will last a life time.
At Burleigh Travel we have a long and vast history as a sport tour organiser and have helped to send countless teams on football trips. We only work with the top youth football tournaments, making sure that your trip is everything you would want and more. But with so many tournaments out there it can be hard to know where to even begin, so below we look at a few of our top tournaments to help you get the ball rolling.
Easter Open Youth Football Tournament 2018
Key Festival Facts
Date: 31 March – 1st April 2018
Age groups: Boys: U9-U19 & Girls: U13, U15 & U18
Location: Holland
This is one of the largest junior football tournament in Europe and attracts well over 400 teams from 14 different countries! In 2017 the event was held across 16 venues.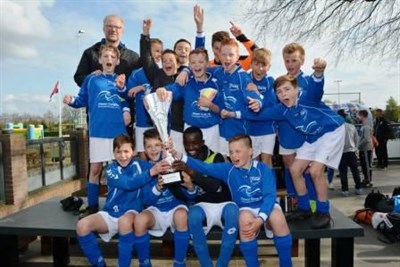 You will travel over on the Friday, arriving in the afternoon to one of Holland popular holiday parks. These parks have a range of onsite activities to ensure you team have plenty to do off the pitch. This safe and secure environment also offers a bar and restaurant for the older members to enjoy.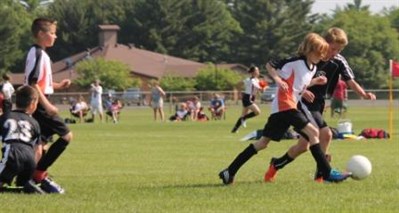 The tournament kicks off on Saturday 31st March where you will compete in group stage matches. You will return to the tournament venue to take part in the second day of competition when the finals will be played and the winners for each age group decided. At the end of play the presentation ceremony will take place.
You will participate in a minimum of 12 games during two days against teams from across Europe, ensuring that this is an unforgettable football tour.
The Copa Santa Lloret Cup Junior Football Tournament 2018
Key Festival Facts
Date: 29 March – 02 April 2018
Age groups: Boys: U9-U19 & Girls: U14, U16 & U19
Location: Lloret De Mar, Spain
This youth football tournament is spread over three days, the first two days are qualifying games for the finals on the Sunday.
You are guaranteed football matches on your first two days! The Sunday is the final and depending on how you have done you may have further games or a day free to explore which you could use to visit one of the nearby theme parks such as Porta Ventura or explore Barcelona.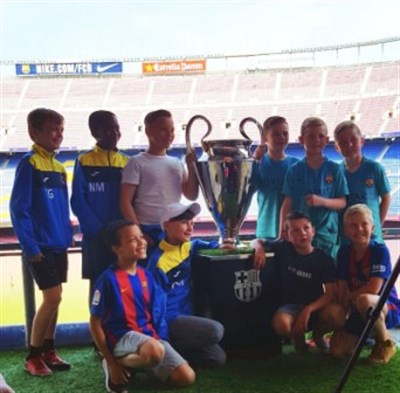 Barcelona is only an hour drive down the coastline and your trip can include a trip to this fascinating city and a tour of Nou Camp home to FC Barcelona.
Amsterdam Cup Youth Football Tournament 2018
Key Festival Facts
Date: 26th & 27th May 2018
Age groups: Boys U9 – U17
Location: Amsterdam, Holland
2018 marks the 20th annual Amsterdam Cup Youth football Tournament and approximately 200 teams from various countries are expected to take part.
Arriving on the Friday night to your holiday park accommodation, you will have the evening free to explore all of the onsite activities such as swimming pools, arcades and bars for the coaches.
On Saturday the tournament begins with first round group matches, all the teams play in groups of 4 or 5 teams. You will play all the teams in your group on the Saturday. The following day is the tiered finals which will end at 18.00 hours when you will join in the post match celebrations before returning to your accommodation.
The Hageland Cup Youth Football Tournament 2018
Key Festival Facts
Date: 26th & 27th May 2018
Age groups: Boys U8 – U14
Location: Aarschot, Belgium
The year 2017 marks the 29th edition of The Hageland Cup, an International Junior Football Tournament which is the biggest in Belgium and attracts teams from many different countries. Over recent year, more than 150 teams have taken part from 8 different nations, which included The Czech Republic, France, Germany, Holland, Switzerland, and of course Belgium. This tournament for boys between 7 and 19 years old.
The Hageland Cup starts on Saturday morning where you will play matches in a group format. In the evening the Hageland Cup Party" takes place at the Wolfsdonk Sport clubhouse where players and coaches will have the opportunity to socialise with their opponents and enjoy their company as well as exchange teams pennants. Once the after match celebrations are complete you will return to your accommodation.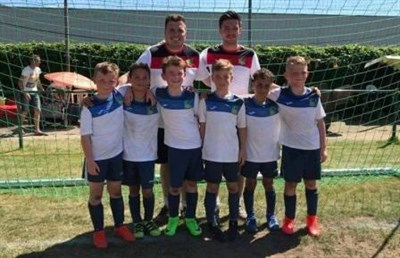 On the second day of the tournament the top two teams from each group play two or three games to challenge for the Hageland Cup Trophy. The teams that finish third and fourth in their respective groups will also play matches to determine final positions. Once the tournament has been complete, the presentations will be made. Each participating team will receive mementos of the tournament.
The Catalonia Junior Football Festival 2018
Key Festival Facts
Date: 28th – 29th May 2018
Age groups: U13s, U14s, U15s
Location: Lloret de Mar, Spain
This new football tournament, which also has a netball event running at the same time, is set to take place over the Whitsun Bank Holiday weekend.
You will compete against other teams from the UK and Europe over a two day event, with evening activities and a fun social atmosphere.
When your team are not competing in the tournament you will have the chance to explore Barcelona and take a tour of Nou Camp, enjoy the region's award winning beaches, visit Portaventura theme park or go go-karting.
Click here to see our full football festival listing.