The Darlington Mini & Junior Rugby Festival 2020
A great new Festival for Mini's & Junior Boys and Girls
Home /

The Darlington Mini & Junior Rugby Festival
The Darlington Mini & Junior Rugby Festival 2020
General Rugby Festival Information
The Darlington Rugby Festival is a fantastic event in the Mini & Junior's Calendar, and will be hosted at Darlington RFC. The weekend is designed to give the team a tour that they will remember with a break from the traditional holiday parks with the arcades and limited outdoor space as i'm sure many of you have tried before. Instead we are offering you a combination of exhilarating team building activities and an action packed day of rugby, at nearby Darlington RFC, against both local and touring teams.
You will be staying near Hexham, which is a market town located in a beautiful county of Northumberland. This activity centre is spread over 18 acres on rural fell site; and during your tour you will have the opportunity to enjoy the range of challenging activities that take place in a safe and secure environment, under the supervision of qualified staff, all of which are included for the players and supporters in your tour package.
 Your Rugby Tour Itinerary
Saturday 2nd May 2020
If you are a Mini's Team you will depart for tour in the morning and arriving at Dukehosue Wood before lunch time. When you arrive you shall be shown to your accommodation where you get the chance to settle in before heading for lunch. After lunch you will get to enjoy the activities planned for the afternoon, which will challenge the team both physically and mentally. After this you will have team dinner followed by an evening activity.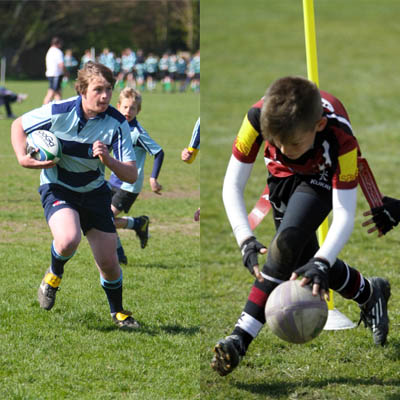 If you are a Junior Team you will depart for tour to arrive at Darlington RFC in time for festival registration. Saturday they will be running the Junior Boys & Junior Girls Festival. The tournament will run until approximately 16:00 where you will then head to Dukehouse Wood. On arrival you will be shown to your accommodation and given time to settle in before having a team dinner. 
Sunday 3rd May 2020
If you are a Mini's Team after the team have had breakfast you will make your way to Darlington RFC in time for festival registration. Sunday they will be running the Mini's Festival, where you will get to play against a mixture of touring sides as well as side from the local area. The festival will approximately run until 16:00, after this you will return back to Dukehouse Wood where you will get served dinner and then enjoy the evening activity. 

If you are in the Junior Team after breakfast it is your team building day. You will have two activities before lunch and two after. There is a great range of activities from arial adventures to making the team work together in the problem solving. After these activities you will head to dinner where you will have an evening activity. 
Monday 4th May 2020
On the Monday after breakfast you will take part in the last activities of the tour. Once finished with the activities you will have a final team lunch together before packing up and returning home.
Enjoy the Darlington Mini & Junior Rugby Festival 2020 From Just £115 per person
If this sound like something that would interest you and your team Enquiry Now.
If you would like to see a sample itinerary for 2020 festival you can downlaod a 2 night tour sample rugby tour itinerary.