In addition to the sports tours we arrange for what are widely considered as the UK's core team sports, Burleigh Travel also has a wealth of experience in arranging other types of overseas tour for a range of schools, clubs and organisations.
Our tours range from warm weather training camps for athletics clubs and high level sporting teams, to choir tours, rugby supporters tours and tours for sports such as lacrosse, basketball and volleyball, which are sometimes combined with the more familiar touring sports into one tour.
We also have a strong and proud tradition of almost 20 years of arranging sports tours for the sports teams of the Armed Forces of the British Military. We enjoy having the opportunity to be able to help our service personnel to relax and enjoy time away form their day job through providing memorable sports tours to fantastic destinations. Click here for further information on our Military Sports Tours.

Cheltenham Town FC Warm Weather Training in Portugal
A Tailored Overseas Tour Experience
If you are interested in arranging a tour after reviewing our information and tour options please complete our enquiry form and we will be delighted to provide you with a full detailed itinerary and information pack. If your sport or organisation is not mentioned on our website we would also love to hear from you to see if we can be of assistance. We would also encourage you to contact us by telephone, as we pride ourselves on our personal service and the expertise of our team of tour co-ordinators.
You can find the latest news and information from Burleigh Travel on our sports tour blog and by signing up to receive our monthly newsletter.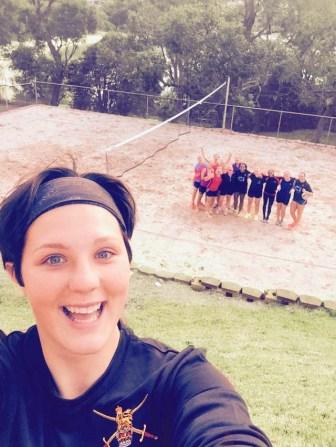 Army Netball team on tour to Australia 2015