If it's a tailor made tour you want for your university cricket team, then you need look no further. Similar to rugby, cricket has a touring ethos embedded in its history and Burleigh Travel have helped make this a highlight of the cricket calendar for many university cricket teams. As such, our knowledge and experience is unsurpassed and we would be delighted to be able to utilise our expertise and provide the best possible tour for your university's next cricket tour.
We will select accommodation specifically for your group; be it a hostel in the heart of the action for those working to a lower budget, hotels centrally located to the areas nightlife, or a hotel on the outskirts of a destination with excellent transport links for those looking for something in between. We can provide a perfect match for your requirements.
Our extensive contacts in some of the most hospitable cricket clubs around the cricketing world will allow us to arrange the most suitable fixtures for your team. Be it a social end of season tour where the cricket is merely a break from the drinking, or a competitive pre-season test, we will use our knowledge, experience and long established contacts to find suitable opposition and ensure you achieve what you want from your tour matches.
Let us take care of all the organisational stress and allow you, as the organisers to relax and enjoy your cricket tour. From fixture planning to booking day trips and letting you know the best nights out, we will work with you to arrange each element of your tour to the highest standard.
Our team have personally visited a number of the cricket destinations available to you and will be more than happy to provide detailed information and answer any questions you may have. From group suitability to nearby entertainment and bars, or even the nearest supermarket, our local knowledge will ensure you pick the right destination for your tour and can be thoroughly prepared when you get there.
For that little something extra we can suggest and arrange those special tour moments, be it climbing the Sydney Harbour Bridge in Australia, a bar crawl in Majorca in Spain, or a Brewery Tour in Amsterdam in Holland. We know it's that little bit extra that makes touring memories stay with you beyond your cricket playing days.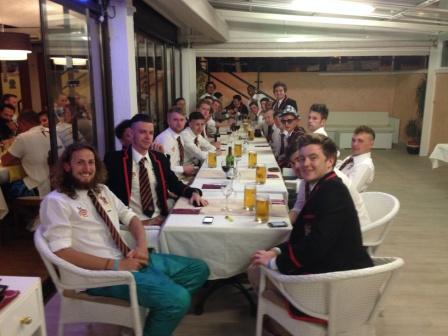 Browse the various cricket destinations available for your student cricket team and get a feel for what you can expect from a Burleigh Travel cricket tour. If you would like more information on any of the tours we offer please contact us or register an enquiry to receive your tailored tour itinerary.