Best Cricket Tour Destinations Across Europe
Below we will look at a some of the best cricket tour destinations across Europe for any adult cricket team wanting to book a cricket tour. If you have somewhere in mind not covered by this article, you can see our full list of cricket tour destinations on our website and if the cricket tour you are looking for is not listed contact us and we will be happy to hear about your proposed cricket tour ideas!
A Cricket Tour can be the highlight of the season, weather it is a pre-season cricket tour, mid season break or a big end of the season blow out tour. With over twenty five years of experience in the industry we would love to be able to create an unforgettable experience for you and your cricket team.
Malta is often disregarded as a potential destination for cricket tours. But with the great climate, 300 days of sunshine a year, some of Europe's best snorkelling and a developing nightlife scene it really shouldn't be overlooked! St Julians has become the islands main social hub and its clubs attract some of the world's best DJs. The island is also home to some of Europe's oldest and most impressive historical sites.
"We had a really good tour to Malta. The hotel exceeded expectations. The coach company were very good and were all ways on time. Burleigh Travel were very helpful and really happy with the service." - Overstone Park CC tour to Malta 
Spain is famous for its stunning Mediterranean climate and Lloret de Mar, where we like to base the majority of our cricket tours and boasts some of the best beaches in the country. The resort has seen a lot of new development with modern bars and restaurants integrating into the Old Town's narrow streets and Catalan style buildings. It is also close to the beautiful city of Barcelona, which has an abundance of sites to see.
"We had an amazing cricket tour, the accommodation was perfect and suited our needs. Really enjoyed the fixtures was a really good contest for the team. We will be touring again with Burleigh Travel." - Peshwa CC tour to Spain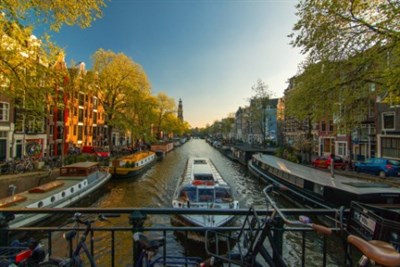 Holland is one of our most popular cricket tour destinations; not just because of its great location giving easy and low cost access form the UK, but largely because the hospitality consistently offered by the Dutch cricket teams is absolutely first class. Amsterdam is an amazing city to explore whether you do so on foot, boat or bike. While there we recommend you take a tour of the Heineken brewery, or try the Brouwerij 'Tij brewery, an artisan microbrewery based in a windmill.
"What an amazing tour! Everything went to plan, everything was on time, the staff we met in the hotel and on the coach were superb, friendly and informative. Ajax CC was even more picturesque with an amazing host in Fritz. Everyone on tour had an amazing time and thoroughly enjoyed every moment." -  Conway CC tour to Amsterdam
A Cricket tour to Belgium could see you based in the city of Antwerp. Belgium offers a blend of competitive cricket and great nightlife for your players to experience while on tour. For senior cricket tours, Antwerp boasts a chic new waterfront development playing host to a promenade of restaurants and bars and after dark indulgence on the terrace cafes, jazz bars, discos and nightclub.
"The Cricket Tour to Antwerp went fantastically! The Coach driver was brilliant to us, he was always there on time and very friendly. The fixtures we played were the highlight of the tour, the fixture was played in great spirit and everyone really enjoyed them." - Purley CC tour to Antwerp 
Cricket tours to Portugal can see you be based in the extremely popular university town of Coimbra, or head for the country's capital, Lisbon. Either of these destination will give you a cricket tour to remember. Lisbon's nightlife is generally considered to be amongst the best in Europe - the night in Lisbon starts at sunset and goes on till dawn. Another brilliant city to explore is Coimbra which used to be the capital city of Portugal, this lively town supports the very young university culture with lots of places to eat, drink and party till the sun comes up, which is sure to create a memorable cricket tour to Portugal.
"We had a fantastic tour, everybody that went had a really good time! The hotel staff were very helful and friendly. The fixtures we played were very close and really good hosts. Burleigh Travel were very helpful and provided excellent service!" - Tongham CC tour to Portugal
Cricket Tours To UK Destinations - Cardiff / Cheltenham / Torquay
Senior cricket tours within the UK, we can offer a range of bespoke tours options. Outside of England, Cardiff is a firm favourite and across England we have some brilliant destinations such as Torquay and Cheltenham in Gloucestershire. The choice is yours and wherever you go you will sure to have a memorable trip and Burleigh Travel will be on hand to assist you all the way and pass on our experience and knowledge to ensure a memorable cricket tour.
"We really enjoyed our cricket tour to Cardiff, it is a brilliant location! The teams we played while away on tour were really friendly and was one of the highlights of the tour, with their great hospitality. Burleigh have done a great job on this tour and we will be touring with them again!" - Zapoi CC tour to Cardiff, Wales
If you or your club are interested in a Cricket Tour to any of these best destination and would like some more information Enquire Here.