Burleigh Travel's Top European Football Tour Destinations
As the new season kicks off we start to turn our attention to your next tour. Our advice is always to begin planning as early as possible so that you have plenty of time to select the perfect destination, get all the team on board and spread out the tour payments. It also allows us to offer you the best rates, securing your accommodation and travel before they fill up.
To help get the ball rolling we are looking at some of the most popular destination in Europe we have on offer to base your tour. All offer you competitive football, great hosting, plenty of trips and a buzzing nightlife to ensure a memorable tour.
Football tours to Holland
Holland continues to be our most popular destination for sports tours, and it is easy to see why. A very convenient location to travel to, with both coach and flight options, it is a fascinating country to explore. Our host teams are also renowned for their post match hospitality, or the 'third half' as they like to call it. 
Football is the most popular sport in Holland, and played at all ages and abilities through the country. This ensures we will be able to find you the perfect tour fixtures, no matter your playing level.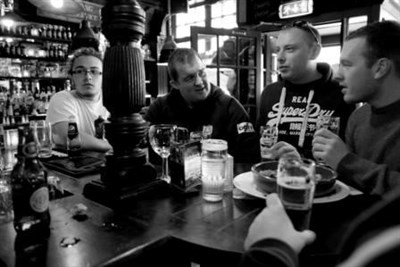 We will look to base you in Amsterdam, a city famed for it's nightlife. You are sure to have some absolutely unforgettable tour nights out in the city, and some sore heads the next day. We would recommend taking a brewery tour (the Heineken experience is very popular), you can rent a beer bike and enjoy some drinks while exploring the city, or take a tour of the Ajax Stadium.
Football tours to Spain
Spain's gorgeous Mediterranean climate makes it a hugely appealing choice for your next tour. With some of Europe's best beaches to enjoy, fantastic food and drink, over 300 days of sunshine a year and great football, you are sure to have a fantastic trip. We will base you in Lloret de Mar, a lovely coastal area located just a short drive from Barcelona.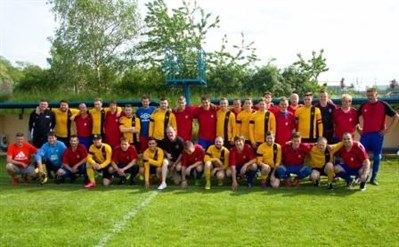 Spain is one of the best footballing nations in the world, and home to some of the best football teams around. Spanish football is passionate and will give your team a fantastic new playing experience. 
In your free time there is plenty to see and do. Lloret de Mar has award winning beaches to relax on, or spend the day at one of the local water parks. We can arrange day trips to Barcelona where you can check out Nou Camp (and potentially even watch a game) and explore the amazing city.
Football tours to Belgium
There are some great cities to choose from in Belgium, such as a Brussels and Antwerp. The country as a whole is renowned for its food and drink, with its beer being considered some of the best in the world! 
Our host teams, like their Dutch counterparts, are well known for their post match hospitality. The football might not be as challenging as some of the other countries on this list, but the post match beers more than make up for this.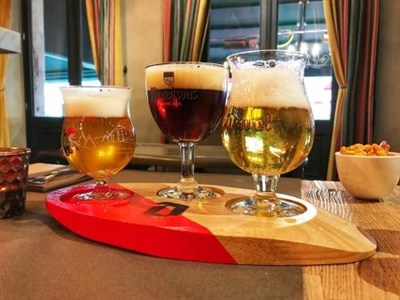 When you aren't on the pitch or enjoying a beer with your hosts, there is plenty to do. Both cities are home to some amazing historical sites (such as the Grand Palace in Brussels), go on a Belgium beer tasting tour or a walking food tour, or play a round of golf.
Football tours to Portugal
Portugal offers you a great mix of stunning landscapes and exciting cities to explore on your next tour. One of its biggest draws is its food and drink - fresh bread, olives, cheeses, red wines, fresh fish and smoked meats. Similar to Spain the country has a wonderfully warm climate and some great beaches to enjoy.
Football is a passion in Portugal and this is sure to be an unforgettable football expereicne for your team. Expect plenty of flair on the field, and a warm welcome off it.
In you free time make sure you visit some of the countries most famous cities such as Lisbon and Porto, enjoy one of the many outdoor bars, visit a water park or watch a football match.
Football tours to France
Now home to the world's most expensive player, France is a great choice for your next tour. There are some great cities to choose from such as Paris, Lille and Toulon.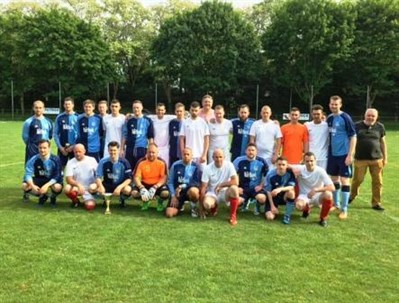 You are sure to have a challenging encounter on the field as our French host clubs love to take on their English rivals. With nearly 20,000 teams to choose from you will be spoilt for choice with opposition to face, and we will ensure you are well looked after. 
There is some fantastic sightseeing in France, from the world famous architectural wonders of Paris to stadium tours, rafting and wine tours.
These are just a few of the fantastic destination was have on offer. Some of our other popular tours include Germany, Malta and the Czech Republic. Click here to see the full list of destinations we can offer.