Hockey Tours to Germany
Germany is a fantastic destination for hockey tours and is one of the sport's top European nations. Easy to reach and with some fantastic cities on offer, such as Berlin, Hamburg or Cologne, we are sure you will have a trip to remember.
Berlin is one of Europe's most vibrant and exciting cities to explore. Renowned for being a city that never sleeps it is home to a nightlife that can cater for all ages and taste. From beer gardens and breweries to cocktail bars and super clubs you are sure to find somewhere the whole team enjoys! The city is also awash with some of Europe's most famous landmarks and historical sights such as the Berlin Wall, Reichstag, Brandenburg Gate and Museumsinsel (Museum Island).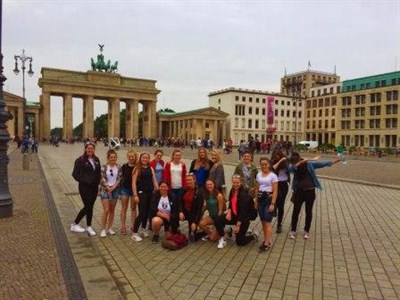 Hamburg is the country's largest port and second largest city. Its role as a centre of international trade in the late 19th and early 20th centuries brought it great wealth (and Unesco World Heritage recognition in 2015). You can feel this maritime influence through the city from its architecture to the food. It also has a distinctive live music scene which thrives in the city's unique harbour side venues. Make sure you check out the famous Fischmarkt in St Pauli which takes place every weekend and attracts 70,000 people!
The city of Cologne has on offer a seemingly endless number of attractions! First and foremost is its famous cathedral whose twin spires dominate the skyline, and is regularly voted the country's single most popular tourist attraction. There are countless museums that cover a wealth of topics such as art, the Romans and chocolate! Just walking around this amazing city is an experience in its own right as you will stumble across all sorts of sights such as old Roman walls and medieval churches. The people are renowned for their friendliness which will become evident if you visit one of their beer halls of the Altstadt (old town) or during the springtime Carnival. 
Hockey is one of the major sports in Germany, with their men's team being one of the most successful in the world. Currently ranked 3rd in the world they have won the summer Olympics four times and the World Cup twice! With a strong domestic league, excellent facilities and teams ranging from U8s through to Vets you are sure to find some fantastic encounters on the pitch during your tour!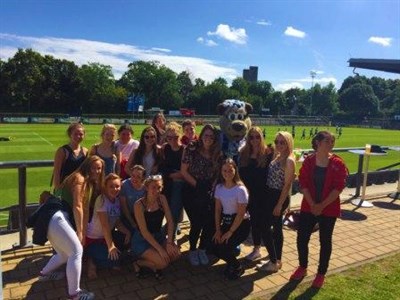 If a hockey tour to Germany sounds like something your team would love to do then please don't hesitate to contact us or register an enquiry.