Dubai Inspection Visit

As Part of Burleigh Travel's continued approach towards delivering a high level of customer service, I recently travelled to Dubai on a 5 day familiarisation trip, to gain a greater understanding of how sports tours work in this vibrant cosmopolitan city.
During my time in Dubai it was clear the city offers a very safe and secure environment for visiting groups, which when coupled with the abundance of day excursions available makes Dubai an ideal destination for sports tours for junior, school and adult groups alike.
As well as exciting excursions you can also spend time relaxing by the pool at your hotel or you may wish to see some of the amazing sights Dubai had to offer, such as the Burj Dubai, the worlds tallest building,or the Burj Al Arab, the worlds most luxurious Hotel!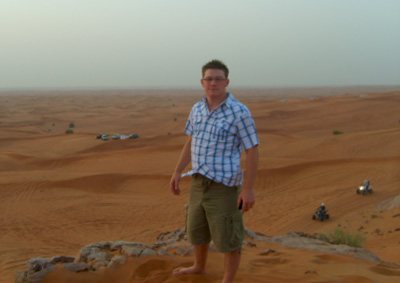 We can offers sports tours for all of the core sports played in the UK including Rugby Tours, Football Tours, Cricket Tours, Netball Tours and Hockey Tours, which is helped by the huge ex-pat population that Dubai has.
As part of our sports tours to Dubai we can offer accommodation of excellent standards as well as fantastic day trips which you can include in your itinery to ensure a memorable tour is experienced by all. During my time in Dubai I was fortunate to visit Ski Dubai, one of the world's largest indoor ski facilities.
If you feel Dubai is the destination for you, please contact me on [email protected] or 01453 847882, to discuss your tour details.