Why St Lucia as a Netball Tour Destination
My visit to St Lucia with the Sports Tourist Board was an amazing experience. Not only could we enjoy the tropical sun and sandy beaches dotted along the coastline, but also experience the irresistible mix of many different cultures and embrace the huge passion for Sport.
Netball in St Lucia is the number one sport for women, with more than 500 players taking part and is played in the majority of schools, where it is the number one sport in terms of playing numbers. The Netball Association in St Lucia is striving to develop netball to rank alongside the likes of Barbados and Jamaica and is closely catching up with frequent coverage and advertisement of netball in the national newspapers in St Lucia; this made the trip even more exciting for me as a netball player!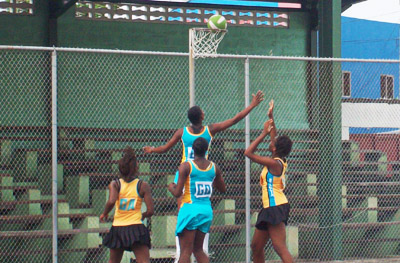 During the visit we were lucky enough to watch the top two netball schools in St Lucia fight it out in a final competition - St Joseph's Convent and Babonneau Secondary School. It was a fast game combined with high class skills and most importantly passion and love for the game. The President of St Lucia Netball, Rufina Paul, was alongside us watching the game and supporting the girls – stars in the making. This welcoming group of girls would be delighted to host our British touring teams and maybe even teach them a thing or two about the game!
When not playing netball you can relax on the sandy white beaches, go Snuba diving, enjoy a tour of the Island by Segway, enjoy a peaceful arial tram ride through the rainforest canopy, go Zip Wiring and see the stunning views of the island or Jungle Biking through the rainforest or simply embrace the culture of the country with some sightseeing and shopping. Whatever your group composition there is something for everyone.
As a netball player myself, St Lucia would be an ideal destination for a netball tour as it has everything a girl could want – sun, sea, sport and for the adults an abundance of local St Lucian rum! St Lucia is at the heart of the Caribbean and whether you are a top ranked team or at grass-root developmental level, the island can offer you a touring experience of a lifetime with the right standard of netball and beautiful surroundings to enjoy all year round.