Women's rugby tours
Girls rugby has been developing rapidly over the last few years, highlighted by the fantastic performances of Team GB at the Olympics where the team made it through to the Semi Finals after finishing top of their group. This media exposure of the game was fantastic and is sure to grow further in the UK this year as Ireland host the Women's Rugby World Cup in August.
Tours are a fantastic way to bond a team and create memories that players will never forget. So in light of the Rugby Wold Cup we look at some of the top nations for women's rugby that would perfect for your next tour. 
Women's rugby has seen a huge growth rate in recent years in Ireland, and it is now the 7th country in the world for female participation in the sport. This is due to a number of factors such as the countries strong tradition of female team sports and the recent success of their women's national team. Irish women's rugby is currently growing four times faster than men's, and this growth is sure to continue with the Women's Rugby World Cup taking place in the country.
We run tours to both Dublin and Cork, each offering a fantastic tour experience. Dublin is Ireland's capital and largest city. Sat on the East coast it has a huge amount to offer tours of all ages and abilities. Senior and University groups can enjoy the fantastic night life and pubs, and of course a tour of the Guinness brewery!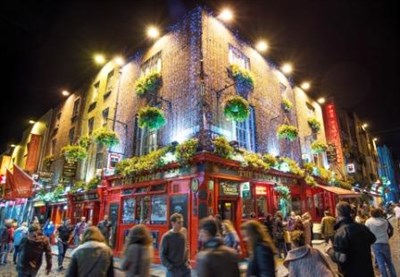 For junior and school teams there is Dublin Zoo, Dublin castle and a huge array of museums and galleries to visit. For all rugby fans a trip to Aviva Stadium is a must!
Cork is a revitalised cosmopolitan city often referred to by the local as 'the real capital of Ireland'. Hit by recession this city has redefined itself and now has streets and waterfronts full of bars, cafes, restaurants and pubs. Everyone who visits Cork has to visit Blarney Castle to kiss the Blarney Stone, which according to legend endows the kisser with the gift of the gab! Enjoy the sights and smells of the English Market or explore Blackrock Castle, with its science centre and observatory.
England is one of the world's top nations for women's rugby with more than 18,000 women and girls playing regularly. The national team has seen fantastic success in the last few years and are current world champions after winning the 2014 Rugby World Cup in France. In 2012 they won a record breaking seventh consecutive 6 Nations, and became the first team ever in 6 Nations history not to concede a try. Team GB showcased the UKs rugby talent in the Rio Olympics last year, and we are sure the girls will shine again in this years World Cup when they defend their title!
We have selected some of our most popular UK destinations to highlight, but we can arrange rugby tours to almost any area. Cheltenham is hugely popular for teams touring within England. Located in the stunning Cotswolds this vibrant city has a deep rooted passion for rugby, with a number of Premiership teams located nearby. This proximity means that many teams will coincide their tour with a visit to Kingsholm, Six Ways or Ashton Gate.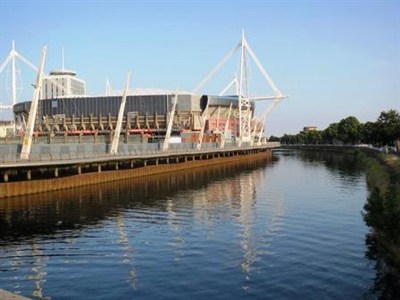 Cardiff is the home of Welsh rugby and a fantastic city to tour to. With a vibrant nightlife scene and some very competitive rugby on offer it won't disappoint. Take a tour of the Principality stadium, go paintballing, explore the city or watch a Pro 12 game, there is so much on offer. Another popular capital to tour to is Edinburgh! This stunning city has the perfect mix of history, culture and nightlife. Spend the day explore the cobbled streets and Edinburgh Castle, and the night on the mile long avenue of bars on Rose Street.
Spain's national women's team played their first international against France in 1989, and for a time featured in the six nations until the tournament was formatted to match the men's version and they were replaced with Italy. But rugby has continued to grow in Spain, and they have become one of the top European 7s teams in recent years. With over 140 registered teams in the country it's clear to see the sport is on the up, and with their qualification into this years Rugby World Cup this growth is sure to continue.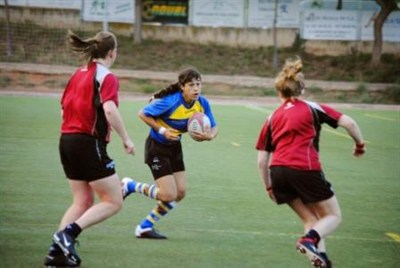 Spain is a wonderful destination for sports tours. It has five thousand miles of coastline, with white sandy beaches and a gorgeous Mediterranean climate. Due to its political and cultural isolation from Europe it is a country that feels unique to even the most experienced traveller. Its variety is seen in each region which has its own cultural identify and geographical terrain.
Holland is one of our top destinations for tours due to its convenient locations and fantastic hospitality. Holland was one of the first countries to play rugby at a 15 a side level, playing their first international against France in 1982. Since then they have made huge strives and were the first country to have professional female players in their 7s team in the run up to the Rio Olympics.
The majority of our senior and university teams choose to base their tour in the country's capital, Amsterdam. A city renowned for its variety of culture, entertainment and above all else its "vibrant" nightlife. Spend a day exploring the Museumplein, Amsterdam's cultural centre, which is home to the Rijksmuseum, the Van Gogh Museum and the Stedelijk Museum of Modern Art. Take a tour of one of the many breweries such as the Heineken Brewery or the Brouwerij 'Tij brewery, an award winning artisan microbrewery located in a windmill. Take to the water and get a new perspective of the city with a canal tour or hire a bike and explore the capital like a local.
For junior and school teams we would recommend staying in one of Holland's very popular Holiday Parks. They offer security and a vast array of activities to keep the players and parents entertained. One of the most popular attractions in Holland is the 'Efteling Theme Park'. Efteling is one of Europe's leading family attraction parks full of breathtaking rides and spectacular shows. It is the largest theme park in the Netherlands and one of the oldest theme parks in the world. It is twice as large as the original Disneyland park in California.
France are one of the longest standing sides in the game of women's rugby and took part in the first ever international women's match in 1982! They have a very strong domestic league and over 100 registered clubs. This has clearly filtered up to their national team who are the current Women's Six Nations champions and ranked 4th in the world.  
France has a range of cities in which to base your tour, such as Paris, Toulon, Lille and Biarritz. Paris is one of the most famous cities in the world and home to some of Europe's most iconic landmarks. Explore all the wonders held within the Louvre, such as the Mona Lisa, climb the Eiffel Tower, visit the Notre Dame Cathedral or the Arc de Triomphe. Biarritz is located on the South West Coast and is famed for its beaches and surfing. Take a short trip to the nearby Pyrenees Mountains for some white water rafting!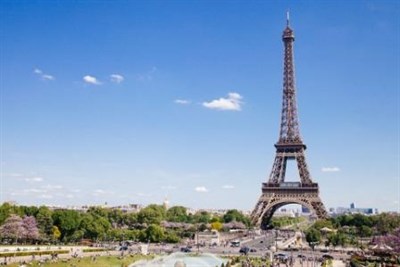 Lille is in northern France, and is renowned as one of the friendliest cities in the country. Once a major trade port it has developed into a vibrant city that was the European Capital of Culture for 2004. The old town is one of the cities highlights with some stunning 17th-century brick town houses and cobbled pedestrian streets.
We would be delighted to help you organise your next rugby tour and with over twenty years in the sports tour industry we are confident it will be a tour to remember. You can speak to our staff to go through destination ideas, or register an enquiry for a tailored itinerary.
If none of the destinations were what you were after you can click here to see the full list of our rugby tour destinations.