As one of the leading sports tour operators and organisers of some of the most popular mini and junior rugby festivals in the UK we are always looking to develop new and exciting events which will create unforgettable touring experiences.
It is with this in mind that we are proud and excited to announce two new rugby festivals for 2018 – The Dearne Valley Easter Rugby Festival and The South Yorkshire Rugby Challenge.
Both of these events have been designed to offer your team a unique touring experience. We have teamed up with Doncaster Rugby Club and Dearne Valley Activity Centre to create a weekend that offers your side a unique blend of high adrenaline team building activities and fun, competitive rugby.
Combining a variety of activity sessions, from aerial adventures to fun problem solving initiatives, your team will enjoy a programme of adventure experiences which encourage them to bond and work together as a team. We'll work to build a programme for you from a range of physically and mentally challenging activities, tailored to the age of your players to provide them with an exciting and memorable outdoor adventure.
The Dearne Valley Easter Rugby Festival
Date: Friday 6th April – Sunday 8th April
Age groups: U7 – U16
Arriving at Dearne Valley in the early afternoon on Friday you will be checked in to your accommodation before the chance to take part in two afternoon activities. Your group will enjoy dinner together and then have an evening activity while the coaches and tour organiser meet our staff at the Burleigh Travel reception party.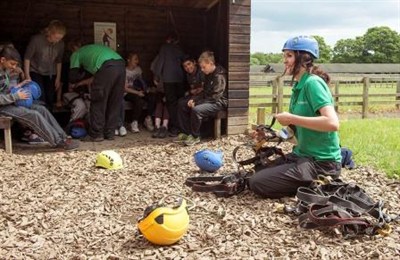 Saturday is your activity and team building day. Following on from breakfast your players will enjoy two different activities before a group lunch. The afternoon is just as action packed with another two activities. These will all be lead by qualified instructors and designed specifically for your team. In the evening you will have dinner before a disco for the players (and a bar for the parents).
Sunday is the Dearne Valley Easter Rugby Festival. You will make your way to Doncaster Rugby Club after breakfast where you will enjoy a day of rugby against local and touring teams. The festival is designed to give you the most amount of rugby possible under RFC guidelines.
The South Yorkshire Rugby Challenge
Date: Saturday 5th May – Monday 7th May
Age groups: U7 – U16
You will set off in the morning to reach Dearne Valley for a day of activities and team building experiences. You will have two sessions before lunch, and two following it. All will look to help your team bond and develop in a number of ways. Dinner is served in the evening, after which your team will enjoy a night time activity, while the coaches and tour organiser attend the Burleigh Travel welcome party with complimentary drinks.
After a team breakfast together you will make the short journey to the South Yorkshire Rugby Challenge. Hosted by Doncaster RFC, whose senior team is one of the top Championship clubs. The day will see you compete against both local and touring teams, in a day designed to offer you the most amount of rugby allowed by the RFU. After the event you will travel back to Dearne Valley for dinner and the post tournament disco and party.
The weekends fun isn't over yet as there are two more activities to enjoy after breakfast on Monday.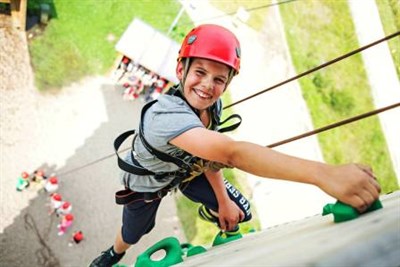 We are the official and sole provider of both these rugby festivals. If you would like your team to take part please don't hesitate to contact our team as places will fill up fast!