Follow your team on tour
If you are after a weekend full of rugby then this could be the perfect tour package for you!
Combine supporting your team on the road one day, and take on a local club on the other. These weekend tours are a brilliant midseason break, with an action packed weekend and no need to take time off work or school. We can help arrange stadium tours for your team, and for junior groups we can also help arrange match day experiences (subject to availability).
Below we have listed some of our most popular destinations and picked some great clashes that fit into the February half term, Easter break and May Bank holiday.
Cheltenham, Gloucester or Tewksbury
We are based in Gloucestershire and many of our staff play and coach at local clubs in the area. We have a range of options for tours to this area, our most popular being at Croft Farm. This outdoor adventure centre offers an exciting accommodation choice for junior teams, as well as a range of activities such as Windsurfing, sailing and canoeing. If you prefer a hotel option you can also stay in Gloucester and explore the newly developed Quay, or the beautiful Cheltenham Spa.
Staying in this region gives you a wide range of teams to watch with Gloucester, Worcester and Bath all close by. The Cherry and Whites are passionately supported by their fans, with The Shed being renowned through the Premiership! 
Baths ground is located next to the river that runs through the city. A seat in the temporary stand offers stunning views of not only the pitch but also the city's cathedral. After a slow first half to the season the Warriors ended the 2016/17 season strongly and if they can continue that form into the new season should be fascinating to watch.
Leicester
Leicester is a vibrant city with fantastic festivals, award-winning visitor attractions, a diverse range of food options, a vibrant nightlife and great music venues. Some of the most popular trips include Twycross Zoo, Avalanche Adventure, Leicester Cathedral, go karting, Ape Index and the national space centre.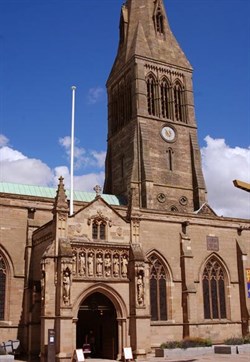 The city is home to the Tigers, the most successful English club since the introduction of league rugby in 1987, being English champions a record 10 times! They have never finished below 6th, and are one of only 4 teams never to have been relegated. 
Watching a match at Welford Road offers an unforgettable experience.
Exeter
Exeter is one of the most vibrant, attractive and historically interesting cities in England. This is reflected in its fascinating visitor attractions including underground passages, the magnificent Cathedral and the Roman walls. The city also has a number of festivals, such as the South West's Food and Drink festival in April. You can also explore Devon, with some lovely villages and beaches nearby.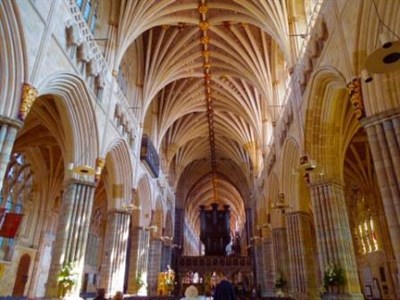 The current Premiership Champions Exeter Chiefs have evolved into one of the most exciting teams to watch since their promotion from the Championship in 2009. 
Their fans are always out in force and a trip to Sandy Park won't be forgotten quickly with a sea of head dresses and the stadium echoing with their chants.
If you and your team would be interested in a tour like this then please enquire now or speak to one of our staff.