The Bognor RFC Junior Rugby Festival 2014
The middle weekend of the Easter school holidays saw the 2014 renewal of our established Bognor Junior Rugby Festival. A big thanks to the team at the Holiday Park and all the willing volunteers at Bognor RFC for giving such a warm welcome to the young rugby players and their families from around the UK and for helping to make the tournament a huge success once again. We look forward to having the pleasure of doing it all again at the Bognor Junior Festival 2015!
The Story of a Rugby Weekend...
Friday 11th April 2014...
Rugby players, coaches, parents and supporters descend on the Sussex coast full of excitement and anticipation of the weekend ahead and clad in fancy dress of varied themes to prepare for the first night of their long waited 2014 rugby tour.
Tour organisers and age group coaches joined the Burleigh Travel team for a drink (or two!) and a sumptuous buffet with the sun setting over the Solent as a back drop.  This game our team the chance to put names to faces and pass on our thanks for their efforts in bringing their groups to this superb rugby event.
Saturday 12th April 2014...
Friendly rugby matches or fun times at the holiday park or at local attractions was the order of the day for Saturday. Swimming at the onsite leisure pool, beach games as well as paint balling and outdoor activities at various Sussex locations entertained away from the rugby field.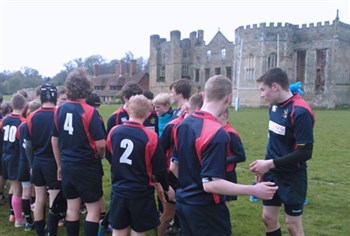 Local Rugby Clubs such as Midhurst RFC, Worthing RFC and Gossport & Fareham RFC played host to teams with squads large enough for a second day's rugby. In the evening the Embassy Club at the holiday Park provided the evening's entertainment.
Sunday 13th April 2014...
The big day was upon us! The teams made the short journey to Bognor RFC for a fantastic day's rugby at the Bognor Junior Rugby Festival 2014. 
A big thank you to all coaches and parents for 'encouraging' people out of their beds as your efforts ensured the tournament kicked off ON TIME with all teams present for their first matches at 10.00.
The Burleigh Travel team were on hand to welcome teams to the venue and organise what was a superb day's rugby with some fantastic team and individual performances across all 3 age categories.
The referees, first aiders and volunteers from Bognor RFC kept everyone safe, fed and watered under glorious sunshine making the tournament one to remember for some time.
Monday 14th April 2014...
Pack up, apply the aftersun and head for home and start thinking about returning to the Bognor Junior Rugby Festival 2015 whilst reflecting on the good times of a superb rugby weekend! 
The Prize Winners...
In rugby there have to be winners and on this occasion, the teams taking away the Burleigh Travel Trophies were as follows; each is pictured below: 
| Age Group | Bognor Festival 2014 Prize Winners |
| --- | --- |
| Under 13 | Winner - Worthing RFC |
|   | Runner Up - Bognor RFC |
| Under 14 | Winner - Chingford RFC |
|   | Runner Up - Lewes RFC / Barkers Butts RFC |
| Under 15 | Cup Winner - Cheshunt RFC |
|   | Cup Runner Up - Gossport & Fareham RFC |
|   | Plate Winner - Chingford RFC |
|   | Plate Runner Up - Paviors RFC |
Runner Up Of U13 Age Group At The Bognor Junior Rugby Festival 2014
Bognor RFC
Winners Of The U13 Age Group At The Bognor Junior Rugby Festival 2014
Worthing RFC

Co-Runner Up The U14 Age Group At The Bognor Junior Rugby Festival 2014
Lewes RFC
Co-Runner Up The U14 Age Group At The Bognor Junior Rugby Festival 2014
Barker Butts RFC
Winners Of The U14 Age Group At The Bognor Junior Rugby Festival 2014 
Chingford RFC
Runner Up Of U15 Age Group Plate Competition At The Bognor Junior Rugby Festival 2014
Paviors RFC
Winner Of U15 Age Group Plate Competition At The Bognor Junior Rugby Festival 2014
Chingford RFC
Runner Up Of U15 Age Group Cup Competition At The Bognor Junior Rugby Festival 2014
Gossport & Fareham RFC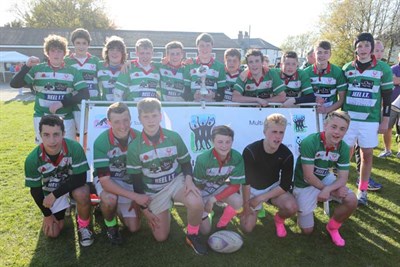 Winner Of U15 Age Group Cup Competition At The Bognor Junior Rugby Festival 2014
Cheshunt RFC