The Dearne Valley Junior Girls Easter Rugby Festival 2018
As one of the leading sports tour operators and organisers of some of the most popular mini and junior rugby festivals in the UK we are always looking to develop new and exciting events which will create unforgettable touring experiences. 
It is with this in mind we are delighted to announce the launch of our new girls event - The Dearne Valley Junior Girls Easter Rugby Festival. 
Date: Friday 6th April - Sunday 8th April
Age groups: U13, U15 & U18
This event has been designed to offer your team a unique touring experience. We have teamed up with Doncaster Rugby Club and Dearne Valley Activity Centre to create a weekend that offers your side a unique blend of high adrenaline team building activities and fun, competitive rugby.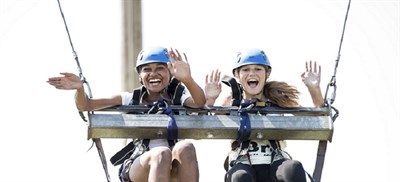 Dearne Valley Activity Centre
Dearne Valley is a state of the art activity centre spread over 50 acres of grass and woodland in the beautiful rolling hills of South Yorkshire. The site has a range of challenging apparatus such as zip lines, climbing walls, high ropes and a leap of faith.
Combining a variety of activity sessions, from aerial adventures to fun problem solving initiatives, your team will enjoy a programme of adventure experiences which encourage them to bond and work together as a team. We'll work to build a programme for you from a range of physically and mentally challenging activities, tailored to the age of your players to provide them with an exciting and memorable outdoor adventure.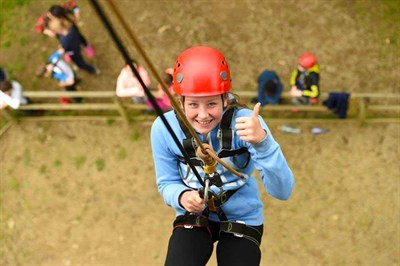 The Dearne Valley Easter Rugby Festival
You will arrive at the activity centre in the early afternoon, where you will check in and be shown to your accommodation. Your weekend activities then begin with two afternoon sessions. Following on from these your team will enjoy dinner together before an evening activity, such as a team campfire.
Saturday is your activity and team building day. Following on from breakfast your players will enjoy two different activities before a group lunch. The afternoon is just as action packed with another two activities. These will all be lead by qualified instructors and designed specifically for your team. In the evening you will have dinner before a disco for the players (and a bar for the parents).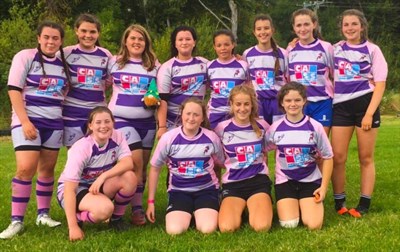 Sunday is the Dearne Valley Easter Rugby Festival. You will make your way to Doncaster Rugby Club after breakfast where you will enjoy a day of rugby against local and touring teams. The festival is designed to give you the most amount of rugby possible under RFC guidelines.
Prices start at just £109 per person!