Wimborne RFC Mini Rugby Festival
On Saturday 1st and Sunday 2nd May Wimborne RFC hosted their mini rugby festivals with over 500 children taking part over the two days! On the Saturday the 'B' festival took place while the stronger 'A' sides took to the field on the Sunday. Burleigh Travel would like to pass on congratulations to all winners at this well established and fantastically organised mini rugby festival.
Minchinhampton RFC took their U9, U11 & U12 sides on their first ever tour to this festival as a wonderful culmination to their successful season. The teams played in the 'B' festival on Saturday 1st May and all teams had successful days!
The U9 side played Ellingham & Ringwood in their first game and, after blowing away a few cobwebs from the coach journey, the class of Minchinhampton's backline proved the telling factor with the team emerging victorious 5 tries to 0 with Ben Richards scoring four of them! The second game against Exeter RFC was a much tighter affair with Minchinhampton's fast start resulting in them taking an early lead which they never relinquished running out 4-1 winners. After this game the Minchinhampton boys had far too much class for New Milton RFC and Wimborne RFC winning both games 8-0 and thus emerging victorious at their age group!
The U11 side also played four matches and congratulations must go to all boys who, after a long day, managed to emerge as runners up at their age group which was a fantastic achievement.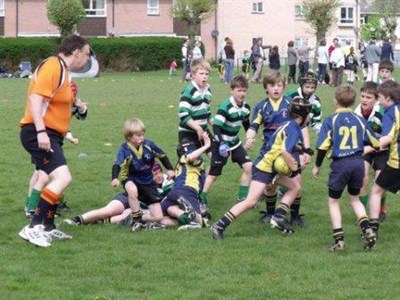 The U12 side was made up of a number of boys whom this was their first season playing rugby and, as such, they deserve special congratulations for also coming runners up in their age group!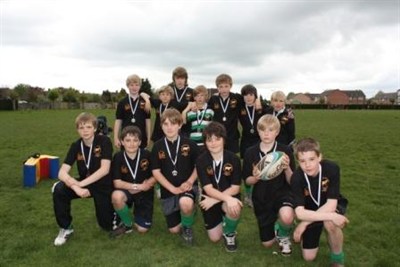 Burleigh Travel would like to pass on congratulations to all winners at this very popular mini rugby festival and a number of teams have already confirmed their interest in participating at the Wimborne Mini Rugby Festival in 2011. To register your interest in this festival or any of the rugby festivals on offer please fill out an enquiry form and one of our dedicated and experienced staff will be in touch.