Celebrate the Cricket World Cup!
After a dramatic end to the Cricket World Cup with England narrowly beating New Zealand in what people are saying was the best ever World Cup Final! Keep on with your celebrations from an brilliant World Cup and create a cricket tour to remember and celebrate a great year for English Cricket!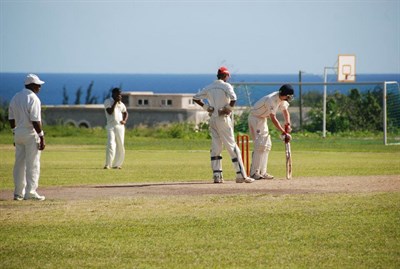 A cricket tour can be a great way to slit the season up, but also can be a great way to celebrate the season with one big blow out tour! With over 25 years of experience in the industry we are looking back at some of the best locations for your next cricket tour to celebrate a unforgettable Cricket World Cup! 
Malta
Malta is often disregarded as a potential destination for sports tours. But with the great climate boasting 300 days of sun a year, some of Europe's best snorkelling and a developing nightlife scene it really shouldn't! St Julians has become the island's main social hub and its clubs attract some of the world's best DJs. The island is also home to some of Europe's oldest and most impressive historical sites. A cricket tour to Malta can provide something for everyone on your team, but don't just take our word for it... 
Overstone Park CC Cricket T

our to Malta
"We had a really good tour to Malta. The cricket was very evenly matched with us winning one game and loosing the second, we would like to thank our hosts as they were excellent and made sure we were looked after. The hotel exceeded expectations. The coach company were very good and were all ways on time. Burleigh Travel were very helpful and really happy with the service."
Spain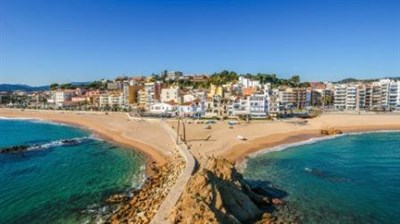 Spain offers your cricket tour the opportunity to explore the coastline, relax on spectacular beaches, enjoy a host of water sport activities and also experience the lively nightlife synonymous with a Mediterranean holiday resort. There has been a lot of new development with modern bars and restaurants integrating into the Old Town's narrow streets and Catalan style buildings. But if that's not enough a golf course is never too far away and the famous sights of Barcelona are in reach should you chose to base yourself in the Catalan region. 
 University of Kent CC Cricket Tour to Spain
"We had a great time on Tour in Spain! Everything was well organised and seemed to run very smoothly. The accommodation really suited our needs and both the T20 and 40 over match were brilliant. We are defiantly interested in booking another Cricket Tour with Burleigh."
Barbados
A cricket tour to Barbados in the Caribbean has to be at the top of any cricket enthusiasts list! Barbados offers an irresistible mix of laid-back Bajan lifestyle, where the tropical sun is fanned by the trade winds, together with a host of sandy beaches dotted along the coastline. The range of activities both land and sea based, make Barbados an attractive option for all cricket tours and the obsession with cricket on the island and its colonial heritage make it a popular cricket tour choice for British based cricket teams. 
Winterbourne CC Cricket Tour to Barbados
"Thanks for creating such a great and memorable trip! The Catamaran Trip excursion was the most amazing experience for all the members of the team. I have to say that the hospitality at all games was more than we expected and could have even hoped for!"
Holland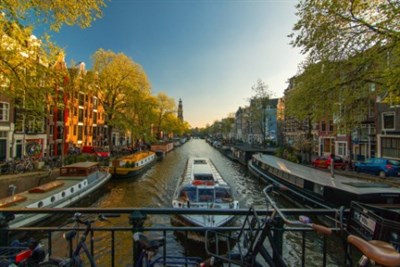 Holland is one of our most popular cricket tour destinations, not just because of its great location, but also because the Dutch hospitality is absolutely first class! Cricket is well organised at all levels and your welcoming hosts place particular importance on the 'third time', once the game is over; a popular ethos for many tours! Our most popular destination within Holland is of course, Amsterdam. A city renowned for its variety of culture and entertainment and above all else its "vibrant" nightlife, it offers the ideal tour destination for senior cricket teams.
Conway CC Cricket Tour to Amsterdam
"What an amazing tour! Everything went to plan, everything was on time, the staff we met in the hotel and on the coach were superb, friendly and informative. Ajax CC was even more picturesque with an amazing host in Fritz. Everyone on tour had an amazing time and thoroughly enjoyed every moment."
South Africa
South Africa is one of the most diverse and beautiful countries in the world! This is highlighted in the countries unbelievable array of wildlife that ranges from lions, hippos and elephants to whales, dolphins and penguins. A safari is a must while on your cricket tour where you will need to keep your eyes peeled for the Big 5! Climb Table Mountain, visit Robben Island or watch a test cricket match, one thing is for sure South Africa is sure to offer your team an unforgettable cricket tour!
Royal Corps of Signals Cricket tour to South Africa
"The cricket tour to South Africa was amazing! Our hotel was lovely and right on the beach which was a nice surprise. The matches were good fun against some strong opposition, but we managed to win half our games which was a big success. The clubs showed us great hospitality after the matches which we were very thankful for."
United Kingdom

Adult cricket tours within the UK, we can offer a range of bespoke tours options. Some of our most popular locations outside of England are Cardiff and Edinburgh. In England we have some brilliant destinations accross Devon, Dorset and Gloucestershire. The choice is yours and wherever you go you will sure to have a memorable trip and we will be on hand to assist you all the way! 
Zapoi CC Cricket

 Tour to Cardiff, Wales
"We really enjoyed our cricket tour to Cardiff, it is a brilliant location! The teams we played while away on tour were really friendly and was one of the highlights of the tour, with their great hospitality. Burleigh have done a great job on this tour and we will be touring with them again!"
If you or your club are interested in a Cricket Tour to any of these great destination and would like some more information Enquire Here.