After seeing Liverpool host what was a thrilling Netball World Cup, we hope you have enjoyed the great performance by the Red Roses beating South Africa comfortably to win Bronze! We hope that this great performance and home Netball World Cup has inspired your netball club to want to travel and play netball abroad on a netball tour to remember.
We offer a range of netball tour destinations in the UK, Europe and further afield. Popular netball tour destinations include Barbados, Malta, South Africa and Dubai. If you are looking for more of a social netball tour and want to play just one match while you are away we can offer a tour to Amsterdam Holland, which is one of our most popular locations for sport tours for adult groups!
Netball Tours to Malta
Netball tours to Malta offer a warm welcome and an even warmer climate. Malta can cater for all ages with schools and youth teams based in the resort of Sliema with its relaxing sandy beaches and shopping, while our university and adult tours are based in the lively resort of St Julians; a buzzing hive of activity with many shops, bars, restaurants, night clubs and casinos.
Malta boasts many activities and excursions to do day and night while on netball tour. We recommend you try to visit the two other Maltese Islands; Gozo, a more rural and simple way of life, and Comino, a paradise for snorkelers, divers and windsurfers. A trip to the Mediteraneo Marine Park is a very popular day out. You will be able to swim with the dolphins as well as watching their displays. A visit to the Splash and Fun Water Park has also been highly recommended!
Malta has been an extremely popular destination for netball groups in the past due to the warm weather and passion for sport. Burleigh Travel have travelled to Malta as a company on a familiarisation visit so our local knowledge is extensive and we can personally recommend the best local haunts and tips on the best excursions.
Netball Tours to Barbados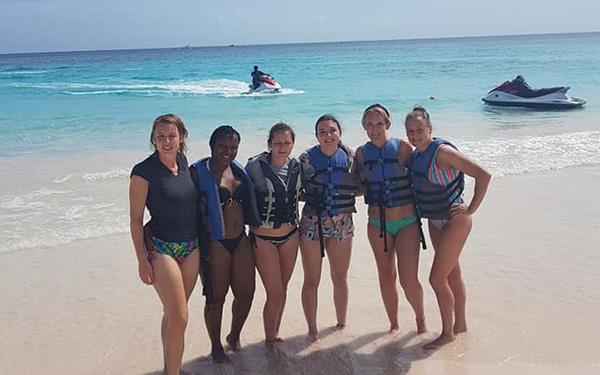 Netball tours to Barbados offer an irresistible insight into the laid-back Bajan lifestyle. Whether its the white sandy beaches bathed in tropical sunshine, or the buzzing night life, Barbados has something to offer all age groups. The range of activities both on land and at sea make Barbados an attractive option for both school and adult teams.
Excursions include a catamaran cruise, island safari tour and Atlantis submarine adventure. Or for the adult netball tours sample local dishes and try a traditional rum punch, with many venues such as the "Boat Yard" and "Harbour Lights" offering cheap drinks all night you are sure to have a great time. Barbados's obsession with sport and its colonial heritage make it a popular choice for British based teams.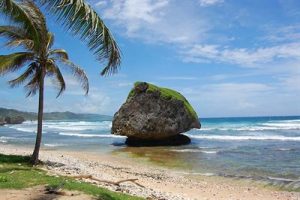 Many of our staff members have visited Barbados on familiarisation trips and a number of my colleagues have also accompanied previous netball tours to this great island. We can therefore answer any questions you may have and also have an extensive knowledge of the best places to visit and the various experiences on offer!
Netball Tours to South Africa
Netball tours to South Africa offer a truly once in a life time experience. A nation renowned for its sporting prowess and passion for netball you will always be offered some challenging fixtures regadles of your level. Combine that with breathtaking scenery, modern facilities, enthralling history and adventurous wildlife safaris, this enchanting country is the ideal destination for a netball tour and is sure to make for an unforgettable experience.
Some of the excursions we recommend you do while on netball tour is to visit are Robben Island where Nelson Mandela was incarcerated, Table Mountain to witness the astonishing views, an unmissable safari and a visit to a township to learn and appreciate the real South Africa.
Burleigh Travel have organised a number of netball tours to South Africa and have therefore created strong links with the host clubs and suppliers. Some members of the team have travelled South Africa extensively and can happily pass on any information you may require.
If you or your club are interested in any of our Top Netball Tour Destinations please register your interest and see what we can offer Enquire Here.