New Year Newsletter
 The countdown to our rugby festivals has begun! 
With the start of the new year the countdown is on to the start of our mini and junior rugby festivals. It is now less then four months until the Bournemouth Rugby Festival which marks the start of our festival season, which this year includes fantastic events such as the Bognor mini and junior Festival, the Dorchester mini Festival, our Gloucestershire Festival of Rugby, and our two overseas tournaments - Gent and Hilversum!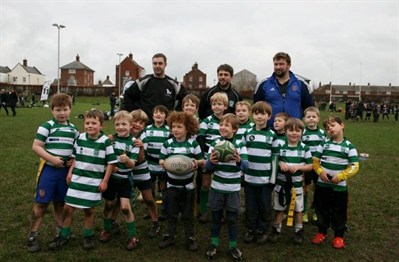 These festivals offer your team a fantastic tour experience. Most see you based in the same accommodation as the other teams creating a fantastic tour atmosphere and evening entertainment. The formats ensure your team get to play a great deal of rugby against a number of new and exciting teams from all over the country, and sometimes even abroad. 
They are also a wonderful setting for young players to experience their first tour, and with Bournemouth and Bognor taking place during the Easter break, means all your players are able to attend so no one misses out on the action! 
With just a few months left both the Bournemouth and Bognor Festivals are almost full so don't hesitate to get in touch to ensure your team a place at one of these unforgettable events!
The Bournemouth Mini and Junior Rugby Festival 2017
The Bournemouth Festival is one of the largest of its kind and last year attracted over 150 teams. The festival takes place on the 1st and 2nd of April for U7 to U16 teams.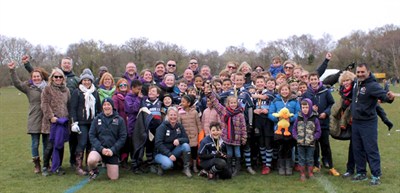 During your stay you'll be based in the lovely Sandford holiday park which boasts activities such as a heated indoor pool, tennis, crazy golf, a climbing wall and amusement arcade. Your weekend begins in style on the Friday night with the, now legendary, Burleigh Travel Reception Party! 
The following day the junior age groups kick off the weekends action in the impressive grounds of Bournemouth Rugby Club. You will initially compete in groups before, progressing to cup, plate and shield competitions.
On Sunday the mini teams compete in a round robin formatted tournament to ensure that your team play as much rugby as they are allowed to play in a one day festival in line with RFU guidelines.
The Bognor Mini and Junior Rugby Festival 2017
This year marks the 8th Bognor mini and junior Rugby Festival. Taking place on the 8th and 9th April this fantastic festival caters for U7s to U14s teams.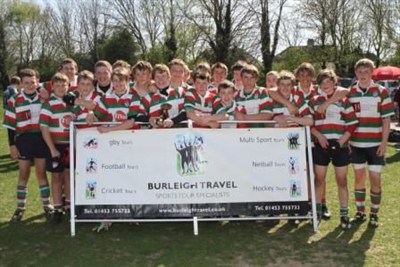 Your weekend begins on Friday when you will arrive at our lovely beachfront holiday park. Over the weekend you will be able to enjoy all of the parks activities which include a heated indoor swimming pool complex with slides, steam rooms, sauna, crazy golf, go-karting and even a small fun fair.
The rugby kicks off on Saturday when the mini teams take to the field, followed on the Sunday by the junior teams. The festival format is designed to ensure your teams get the most amount of rugby possible with RFU guidelines. 
Your next unforgettable school sports tour
School trips and sports tours are some of the most cherished memories pupils take away from their time at school. Offering students the chance to experience and immerse themselves in a new culture, explore new places and grow in confidence and independence.
We run tours all over the world from the UK and Europe to the Caribbean and South Africa. Our 20 year experience coupled with our School Travel Forum membership and Learning Outside the Classroom Quality Badge ensure that we organise only the best tours. Our aim is to take away the stress and worried faced by staff when looking to get a tour off the ground. Taking care of all the trips details we endeavour to make the whole experience as smooth as possible.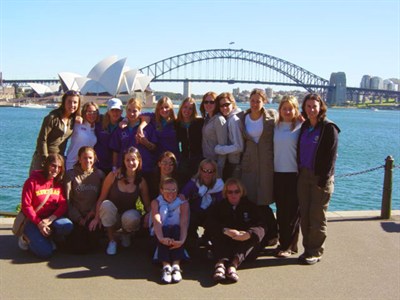 While 2018 may seem a long way off considering 2017 has only just begun one of the key factors to ensuring the success of a tour is planning. By getting your tour booked early you take away much of the stress and often benefit from lower prices, especially in long haul trips that include flights. With this in mind we have four of our best long haul destinations below to help inspire you for your next tour, and we would be delighted to hear from you about being part of that unforgettable experience! 
 South Africa
Sitting at the southern end of the world's most epic continent South Africa is one of the most diverse and beautiful counties in the world. It has a landmass about five times the size of Britain, within which is an ever changing geography from the Kalahari Desert in the north to the cool vineyards of the southwest. Go on safari to spot the Big 5, climb Table Mountain, swim with sharks, visit penguin colonies, the opportunities are endless! 
"Thank you for making our tour such a huge success. You planned an event-packed trip making the most of the sights on offer in Johannesburg and Cape Town as well as ensuring we had strong cricket teams to play against! All our plans flowed exactly as expected, you organisation was flawless! Every coach was on time, our cricket opposition teams were amazing and very hospitable, every ticket was booked, all the hotel accommodation was perfect, we couldn't have asked for more! Aquila Game Reserve was a real highlight, what a fantastic place." - Sandroyd School Cricket tour to South Africa
Canada
Explore the world's second largest country on your nest sports tour!
Canada has an astonishing diversity of awe inspiring landscapes, including cloud topped mountains, seemingly endless forests and remote beaches. Pick from a range of locations to base your tour including Toronto, Ottawa, Algonquin, Niagara, or Vancouver. Each offers its own unique experience, or you can combine several into your trip. 
"Our tour was a fantastic experience, with the schedule perfectly balanced between the pupils having fun and learning about Canadian culture. The matches proved to be one of the greatest highlights of the tour. After four years rugby at the school the nature in which the team played was a fantastic reflection of the time and effort they and their coaches have spent together. Further, the hospitality following the fixtures was fantastic and incredibly generous.
The Robert Clack Rugby Tour is without doubt one of the finest success in the school's history, and your hard work was essential to its success!" - The Robert Clack School rugby tour to Canada
Barbados
You would be hard pressed to find somewhere more idyllic then the gorgeous Caribbean island of Barbados. Surrounded by emerald blue seas the locals are as warm and welcoming as the tropical climate. 
Explore on land and sea with island safaris or the always popular catamaran tour (where you have the chance to swim with turtles), try exciting new foods, enjoy picturesque beaches and an unforgettable time away. 
"Thank you so much for your help organising our recent Netball Tour to Barbados. Knowing that you were always on the end of the phone to answer my array of questions was hugely reassuring. Another huge thank you for arranging the game against the U16 National Barbados team. This was the most amazing experience! It was so fantastic that we got to play at the National Netball Stadium. This was such a huge part of our trip and I thank you so much for putting this in place. It is something we will never forget! 
We really did not want to leave Barbados, it was the most beautiful island and everyone was so friendly. It really was a trip of a lifetime, and we couldn't have asked for a more organised and exciting trip. We would be very happy to tour with you again, and hope to do so in the future." - Great Baddow High School netball tour to Barbados
 Australia 
An epic island surrounded by the Indian and Pacific Oceans Australia is a country full of adventure and unbelievable sights. Base your tour in Melbourne, Sydney, Perth, Brisbane or Cairns. Each will offer a very different tour experience, and you can combine as many as you wish.
Some of the most popular excursions include the Sydney Harbour Bridge (which if you feel brave enough you can climb for epic views of the city), the huge 86 acre Royal Botanical Garden, a visit to the F1 Albert Park race track, and a trip to Phillip Island to see thousands of penguins and a visit to the Koala sanctuary.  
"I have been on a number of trips in my time but I can safely say that the Tour to Australia that you organised for us was the best trip I have ever had the privilege to experience! This is solely due to the smooth organisation and running of the trip that took the entire burden off of the Chew Valley Staff and was shouldered by you. This is an obvious reflection of the superb planning that took place before we went away! I have done nothing but recommend you since our return so I hope you are not too busy to organise our next tour!" - Chew Valley School hockey and rugby tour Australia
Cricket Tours
Make this season one to remember with an unforgettable cricket tour for your team!! And with the start of the new season on the horizon it is the perfect time to begin planning tour trip.
We would be delighted to pass on our experience in organising tours that we have amassed over the past 20 years. With only the best destinations on offer we are certain to create the perfect tour.
Our UK and European options are perfect for a preseason or mid season tour. A long weekend in one of Europe's top cities such as Amsterdam, Antwerp and Dublin or a week in the sun in Malta or Spain.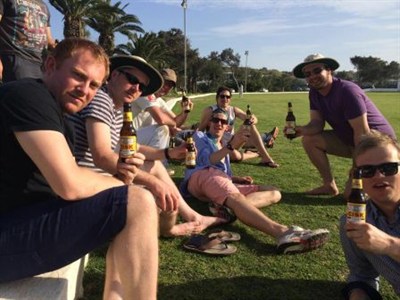 How about one of our more exotic locations to mark the end of the season in style? Choose from the gorgeous Caribbean islands of Barbados and St Lucia, explore the wonders of South Africa or cross the Atlantic to Canada!
Click here to see all the destinations we offer for cricket tours. If you would like to request more information then don't hesitate to contact us or register an enquiry.