We are extremely proud of our history in assisting teams from the British Armed Forces with their sports tour arrangements and have built up a vast amount of knowledge about what is required to ensure they run smoothly; both during the lead up to the tour and whilst you are away.
We appreciate armed forces tours are the most difficult to arrange and it is for this reason we are very flexible and happy to work with you should you be faced with administration difficulties prior to your departure.
Our first Military sports tours left our shores way back in 1998 with REME RFC visiting Portugal and RAF Cottesmore RFC travelling to Spain. Many sports teams from the Armed Forces have since chosen us as their preferred sports tour operator and have travelled to worldwide destinations such as Australia, Canada, South Africa, Dubai, Germany and Belgium.
(SEAE Portugal Rugby Team in Portugal)
We believe this continued involvement in organising armed forces sports tours is due to our experience and understanding of what is involved from your point of view. Funding is always a crucial aspect of every tour, especially in the armed forces where you will need to request funding from a number of sources. We make sure our itineraries are tailored specifically to this need and help you to maximise your chances of a successful bid.
(The Army Netball Team climbing the Sydney Harbour Bridge)
We are also very understanding about last minute changes to bookings and name changes due to regiments or individuals being deployed and take this into account with all our military bookings.
Previous Armed Forces Sports Tours
The Queen's Dragoon Guard Rugby Tour to South Africa
"In summary from start to finish your itinerary and organisation was perfect and the activities you provided and recommended kept us thoroughly entertained; in the case of the Great White Shark diving even petrified! Being serving soldiers, recently returned from Iraq and preparing for deployment to Afghanistan, the battlefield tour of lsandlwana and Rorkes Drift was particularly poignant. The hotels and their staff were extremely hospitable, particularly Pieter Botha at the Ghost Mountain Inn and Jean Toucher the game tour guide, our stay there was truly memorable."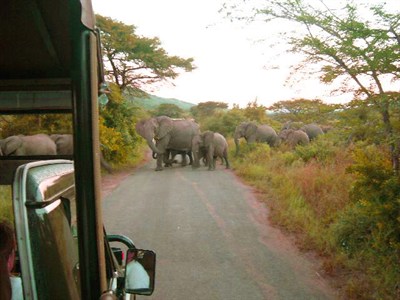 "Atlas coaches were fantastic and our drivers, Emanuel in Durban and Greg in Cape Town, became official members of our touring party, they could not have been more accommodating and cheerful and were a credit to their company. The standard of opposition was again spot-on. We won two and lost two but the two games we lost in Cape Town were close run affairs that could have gone either way. The hospitality afforded to us post match in all instances was excellent. This is the first major sporting tour our regiment has undertaken in its' 322 year history and the most telling tour quote came from one of our young Troopers who said 'This is the best thing I have done in my life … ever!'"
AGC Ladies Football to Spain
"The fixtures were played in a competitive spirit and the team benefited both times. We lost the first game 4-2 and the second 4-1. This was by no means reflective of the game and we didn't have a goal keeper.
The day trip to Barcelona was great and the Nou Camp amazing."
"The standards of rooms at the hotel were basic but adequate for what we needed. We did eat in the hotel most of the time and didn't find any problems. Plenty of choice of food and catered for everyone. The staff were friendly.As for our transport every time we used the coach it was on time and the driver was friendly and understood English. The flights were brilliant with a smooth transition and thoroughly enjoyable."
"The service from Burleigh Travel was fantastic, helpful and would definitely recommend to anyone."
To find out more please contact one of our friendly members of staff or enquire now.